TransRe promotes Taylor to Asia and EMEA CUO role
August 26 2019 by Andrew Tjaardstra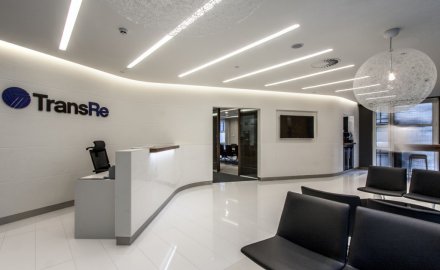 New York-headquartered TransRe has appointed Andy Taylor as chief underwriting officer for the London, continental Europe, Middle East, Africa and Asia Pacific.
For the past three years Taylor has been chief underwriting officer of TransRe London, a role that he will retain and in which he will report to Louise Rose, chief executive of TransRe London.
In addition, Taylor will lead the strategic direction of TransRe's regional chief underwriting officers, and provide support and oversight to ensure consistency of underwriting processes and decisions across the network of offices. Taylor joined TransRe in 1999 as a property treaty manager in London.
He has been previously been  chief underwriting officer for Asia Pacific prior to his current role as chief underwriting officer for London.
Taylor will report to Paul Bonny, president of TransRe Europe, Middle East, Africa and Asia Pacific.
Earlier this month TransRe promoted Kyle Rhodes to become chief executive of TransRe Asia Pacific. In this newly-created position, Rhodes will be responsible for overseeing TransRe's four regional offices, and he will support the regional team as they develop and grow their customer and broker relationships in line with the opportunities as the region's economy develops and expands.
Most recently Rhodes created and led TransRe's business development unit, where he concentrated on co-ordinating relationships with the largest global reinsurance buying groups.