Saturday August 18 2018
Latest News
View all
The insurer credited the performance to much-improved operations in several regions.

Allan Rossi Santos replaces Augusto Hidalgo, who is pursuing new career opportunities.

The move aims to boost its takaful and general insurance brand within the region.

The partnership will allow it to take advantage of the ClimateScore data analytics platform.
Insights
View all
Global insurance rates are on their longest uptrend since 2013, thanks to Australia's badly behaved banks.

Insurers had hoped for a slice of the action, but they have been met with disappointment.

Rumours about the potential acquisition came as a surprise to many, including the Pru.
Join the mailing list
Receive our weekly newsletter, a round-up of the top news and views direct to your inbox, and designed to help you stay ahead.
Print Edition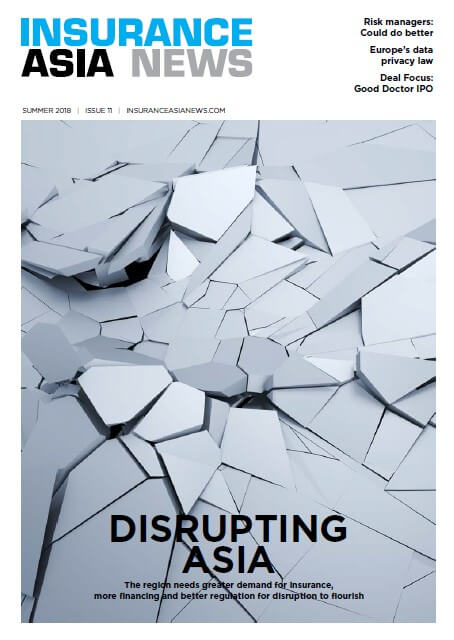 Subscribe to receive our quarterly print magazine.
White Papers
View all
An analysis of Asia's life insurance regulations

This review focuses on key developments in maritime safety and analyzes shipping losses during the 12 months.