Sunday September 23 2018
Latest News
View all
Global insurer Ageas has unveiled a plan for 2019 to 2021 at its annual investor day this week.

Moody's says the deal will complement its existing product offerings and increase its geographic diversification.

Linus Phoon, chief executive and head of reinsurance Asia at Canopius, left the company last week.

A modest leap in profits and investment income was among the reasons for the ratio's improvement.

Despite the increase, there is an increasing mismatch between income levels and covered risk.
Insights
View all
The US$5.6bn deal will significantly expand Marsh & McLennan's footprint in Asia Pacific.

The damage caused in Hong Kong last weekend could cost the insurance industry more than US$1bn.
Join the mailing list
Receive our weekly newsletter, a round-up of the top news and views direct to your inbox, and designed to help you stay ahead.
Print Edition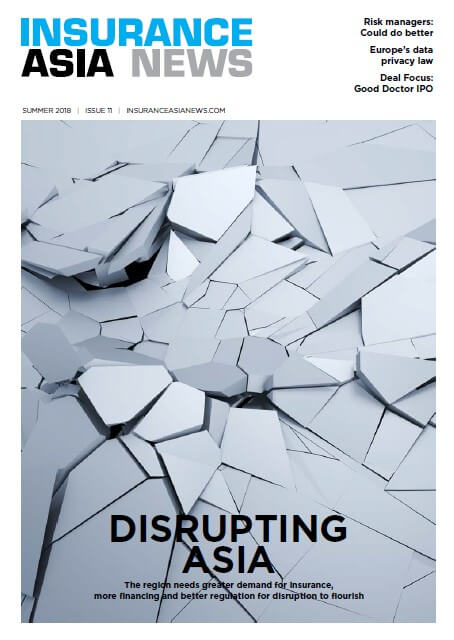 Subscribe to receive our quarterly print magazine.
White Papers
View all
A so-called toxic trio of hazardous chemicals used in personal care products threatens to expose latent liabilities.

Growth in EV was a positive across almost all markets and new business margins continued to increase in most markets.