Wednesday July 18 2018
Latest News
View all
The Japanese insurer has chosen to restrict new investment into coal plant projects.

Insurers collected Vnd58.6tn (US$2.6bn) in premium, according to the Insurance Supervisory Agency.

The capital expansion makes it one of the largest life insurance companies in the country.

Investment arm Riverhead Capital is funding the leasing services and leasing asset management specialist.
Insights
View all
The Chinese government has begun the process of selling international assets, with Belgium's Fidea reportedly up first.

Insurance and other financial services are among the industries that Donald Trump's bullying trade war could force China to open.
Join the mailing list
Receive our weekly newsletter, a round-up of the top news and views direct to your inbox, and designed to help you stay ahead.
Print Edition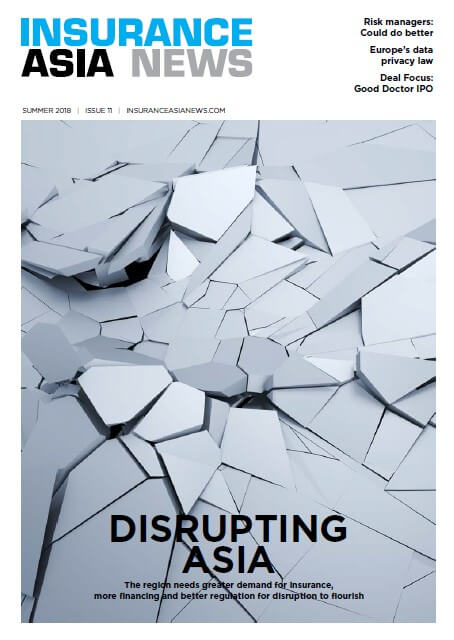 Subscribe to receive our quarterly print magazine.
White Papers
View all
The newly published "Swiss Re SONAR, New emerging risk insights" report.

Future Outlook and Emerging Risks