Monday November 19 2018
Latest News
View all
Firms to invest in analytical tools to increase the understanding of climate risk.

Regulator has approved deal to buy ANZ's life business OnePath.

There have been some major changes in personnel, job titles and divisions.

Long-awaited accounting standard expected to be postponed by 12 months.
Insights
View all
The IASB has proposed a one-year delay to IFRS 17 implementation, but more time may still be needed.

An automatic system new to the Boeing 737-Max may have been responsible.

The Chinese territory is re-asserting itself as a super-regional insurance and reinsurance hub.
Partner Content
Chris Kershaw, Managing Director, Global Markets at Peak Re, talks about the market outlook for reinsurers and how the industry is adapting to the new normal.

How do we integrate talent, technology and work together to build societal resilience in our changing world?
Join the mailing list
Receive our weekly newsletter, a round-up of the top news and views direct to your inbox, and designed to help you stay ahead.
Print Edition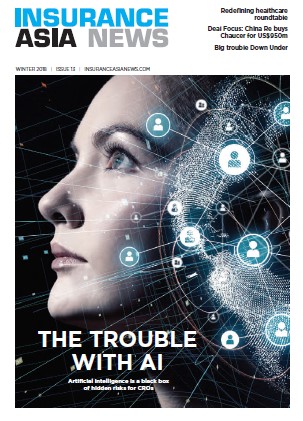 Subscribe to receive our quarterly print magazine.
White Papers
View all
Relevance of Mutual and Cooperative - Lessons learned from developed Europe and Asia

A so-called toxic trio of hazardous chemicals used in personal care products threatens to expose latent liabilities.