Thursday March 21 2019
Latest
View all
The corporate market appears to be learning its lesson this year after a capacity squeeze.

Michel Blanc, CEO of Asia-Pacific Scor P&C, has been promoted.

German giant expects an improved year in insurance and reinsurance.

The research is a wake-up call to prioritise investments in flood mitigation.
Insights
View all
Despite a strong fintech push, the Chinese insurer is spending money on its own shares.

The Singaporean benefits platform is continuing its growth across the region after raising US$25m.

Aon reserves the right to change its mind on a merger with Willis Towers Watson, but it probably shouldn't.
Partner Content
Chris Kershaw, Managing Director, Global Markets at Peak Re, talks about the market outlook for reinsurers and how the industry is adapting to the new normal.

Nic Nicandrou, Chief Executive, Prudential Corporation Asia outlines how healthtech can make healthcare affordable and accessible for all.
Join the mailing list
Receive our weekly newsletter, a round-up of the top news and views direct to your inbox, and designed to help you stay ahead.
Print Edition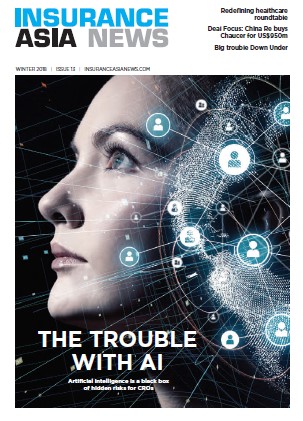 Subscribe to receive our quarterly print magazine.
Supplement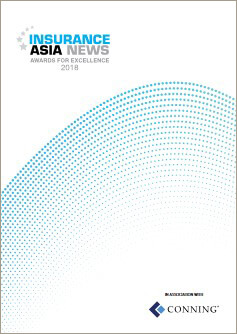 Awards for Excellence 2018
IN ASSOCIATION WITH

White Papers
View all
Economic uncertainty, more complex risks and tighter underwriting are all influencing Asia's markets.

Life and health premium growth is expected to outpace GDP gains in eight Asian markets.