Sunday June 24 2018
Latest News
View all
The central bank has warned of a corresponding drop in the solvency ratio of many insurers.

The agreement with Sathapana Bank was signed at a ceremony attended by the finance ministry and central bank.

Andrew Loh (CMO), Heng Zee Wang (CFO) and Eric Chang (CEO) take up the new senior roles.

Gross direct premium underwritten rose in the first two months of the current financial year US$3.56bn.
Insights
View all
Earnings volatility has driven the Aussie insurer to exit its businesses in Thailand, Indonesia and Vietnam.

Costs in Asia are set to rise significantly as affordability is threatened by ageing populations and sedentary lifestyles.
Join the mailing list
Receive our weekly newsletter, a round-up of the top news and views direct to your inbox, and designed to help you stay ahead.
White Papers
View all
Future Outlook and Emerging Risks

Moving from optimization to transformation
Print Edition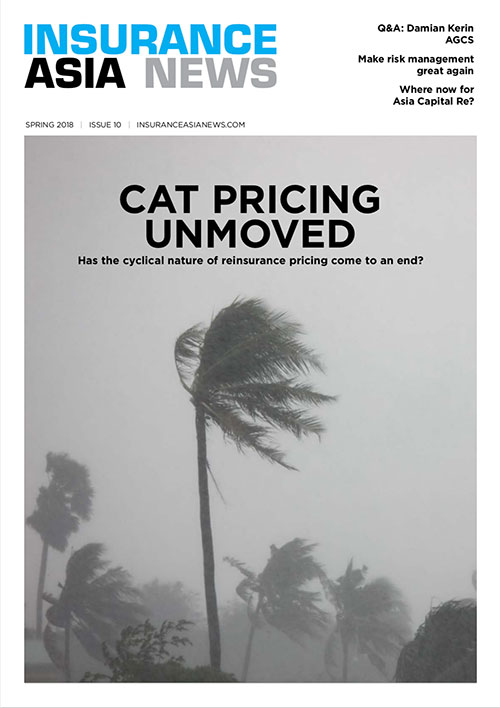 Subscribe to receive our quarterly print magazine.