Towers Watson: 2015 Asia Pacific Benefit Trends
September 22 2015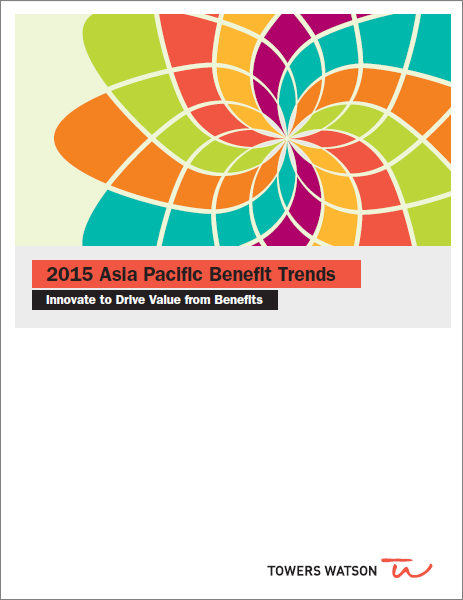 Across Asia Pacific, employers are continuing to focus on maximising the value derived from the benefits they offer to employees.
Employers face a two-sided challenge. On one hand, benefits are increasingly seen as an integral part of the Employee Value Proposition
— a reward lever that can help attract, retain and engage employees. On the other hand, benefit costs — which already represent a significant
percentage of payroll — continue to rise.
In this context, a "one size fits all" benefit strategy is unlikely to be successful. In order to
be effective, a benefit strategy must be aligned to business objectives, be flexible enough to suit diverse employee needs, and be administered
and communicated in a way that employees find simple and engaging. This is not an easy proposition, but our survey finds that Asia Pacific
employers are taking steps in the right direction, designing innovative and flexible benefits, and using them to help drive business strategy.
Partner Content
The consultant is exploring potential acquisitions in Australia and New Zealand, and expanding its footprint in South-East Asia, Korea and Japan.

Managing these daunting risks will require a multi-stakeholder approach to risk identification, financing and mitigation.