QBE's Hammond on transformation and growth
July 2 2020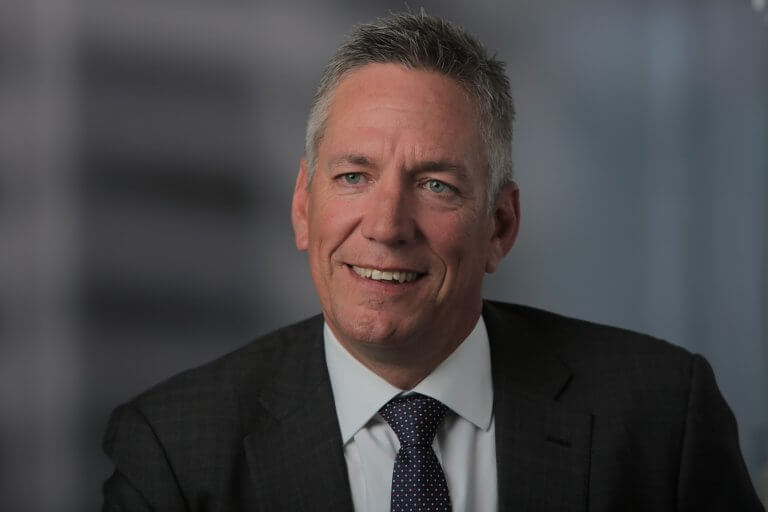 Over the last few years Australia's QBE has undergone several shifts, changes and moves in its Asia Pacific operations.
Like all major market players, climate change has emerged as a top risk, driving the insurer to make change and reprioritise, in order to build resilience. In February of this year, chief executive Pat Regan warned that climate change is jeopardising insurance's affordability.
In March, QBE slashed 200 jobs in the Australia Pacific region in a streamlining bid. The insurer told InsuranceAsia News (IAN) at the time: "We continue to explore ways to make our business leaner and more sustainable in highly competitive market[s]."
And there have also been personnel movements. Jason Hammond, QBE's current Asia chief executive, was appointed to his role at the start of 2019 as part of QBE's business restructuring. Prior to this role, he was interim chief executive for QBE North Asia based in Hong Kong before passing on the reins to Lei Yu.
IAN recently spoke with Hammond, who explained QBE's restructuring process and transformation. The Asia chief executive also shared his outlook on Asian markets' growth opportunities, broker consolidation and the rise of digital and insurtech in the post-Covid environment.
As Hammond notes: "Looking to the future, we will continue to focus on innovation and strengthening our digital offerings in all four markets we play."
InsuranceAsia News (IAN): Where do you see the growth opportunities in Asia over the next few years? 
Hammond: Globally customer preferences are increasingly shifting towards purchasing digitally. Digitalisation and technology-enabled products are a driving force for insurers today and where we see the most growth potential. Insurers are continuously experimenting and innovating with new technologies to deliver greater value to their partners and insureds, while also driving better cost efficiencies.
I fully expect insurers will focus on bolstering their core systems, adding new capabilities, and enhancing product delivery. This can be achieved through artificial intelligence (AI), digitalising existing processes and interactions and developing new sales platforms and alternative products, among other enhancements.
However, any plans we have for the coming years will need to take into account Covid-19's long-term impact on the economy. The pandemic is accelerating digitalisation of traditional businesses and industries right across the region, and insurance is no different. Within this uncertainty lies an opportunity to tap into new ways of delivering our products and meeting shifting customer expectations.
IAN: QBE has undergone a significant amount of restructuring in the region over the last few years. Are you near the end of this journey, how has it progressed and what is next? 
Hammond: In 2018, we took stock of our businesses and operations across all markets, reshaping and sharpening portfolios to simplify our operations and ensure better performance across different segments. In Asia specifically, we carried out a comprehensive remediation of the business, cutting down and exiting areas that were no longer a competitive advantage for us while building on our commitment in areas of strategic priority.
Through this, our aim was to strengthen our underwriting performance and dedication. In addition to underwriting improvement, our emphasis on digitalisation continues to grow. As more of our business is underwritten by technology, the scale, speed and accuracy of our product delivery has improved. In the process, our workforce has been able to focus on the more critical needs of our customers and businesses.
Looking to the future, we will continue to focus on innovation and strengthening our digital offerings within all the four markets we play, as we build an efficient and targeted business with a diverse talent pool.
IAN: How do you see the rise of broker consolidation in the region — and how can insurers help smaller, independent brokers? 
Hammond: There has been significant broker consolidation in recent years both at the international and local level. Such consolidations will enable the consolidated entities to achieve scale and efficiency in their operations with access to insurance capacities locally, regionally and globally.
Insurers can support smaller independent brokers by creating efficient platforms to obtain quotes and to bind business, but also to enable efficient access to the right resources for more complex risks.
IAN: What lessons has QBE learned from Covid-19 and how is it impacting your staff and business plans? Is this driving a need to innovate in terms of digital delivery and focus on insurtech? 
Hammond: The health and economic impacts of Covid-19 are fundamentally changing how all industries view the way they do business and I expect there will be widespread ramifications for many years to come. Right around the world, our teams had to adapt very quickly to new ways of working: how we collaborate among teams and with our partners to ensure business continuity.
I've been hugely impressed by how well our teams responded to these changed circumstances and how flexible, adaptable and focused on our customers they have been despite the disruptions they have had to cope with. I think we've learned that we're probably more capable of rapid change than we might previously have given ourselves credit for.
In times like this, security is a key consideration and globally we moved very quickly with the emergence of Covid-19 to execute a comprehensive capital plan, designed to bolster the group's capital position and improve our earnings resilience. It will make QBE even stronger in the face of the challenging environment in which we all find ourselves and will position the business to be able to take advantage of opportunities that might arise as the world recovers.
We have also adjusted our product offerings to align with the changing needs of our customers, such as waiving the standard conditions relating to unoccupied buildings and engaging with several clients to offer a range of options to provide lower cost coverage whilst meeting their risk appetite. In addition, we have provided risk management advice to our clients to help them avoid additional losses at a time like this.
Insurtech is not a new development for this industry; there has been a strong emphasis on driving digital transformation in recent years. However, the pandemic has certainly made digital delivery of products and services a requirement rather than a nice-to-have. During this period, we have built on our ability to deliver more products and expand our reach via our online platform – Qnect, as well as enhance our digital claims platform and launch an electronic dispatch solution to ensure business continuity with our partners and customers.
Partner Content
The consultant is exploring potential acquisitions in Australia and New Zealand, and expanding its footprint in South-East Asia, Korea and Japan.

Managing these daunting risks will require a multi-stakeholder approach to risk identification, financing and mitigation.

Electric ferries are increasing in popularity but there is plenty of work ahead to move away from ships using heavy diesel oil.