Swiss Re: The destructive power of volcanic ash fall
March 24 2017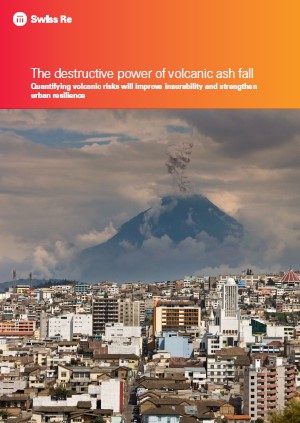 It goes without saying that volcanoes in close proximity to the world's largest cities pose a serious threat. And this
is a risk that in the past has received insufficient attention.
Swiss Re has developed a global probabilistic volcano model to support its clients in assessing volcanic risks
and in developing suitable insurance products. The model is the first of its kind in the insurance industry covering the whole world.
Partner Content
A longer claims process and increased cost were some of the challenges faced by insurers.

Tropical cyclones have always been a significant peril in Asia and a major focus for risk assessment in the region.