SCOR Global Life: Socio Professional Rehabilitation and Insurance
August 17 2015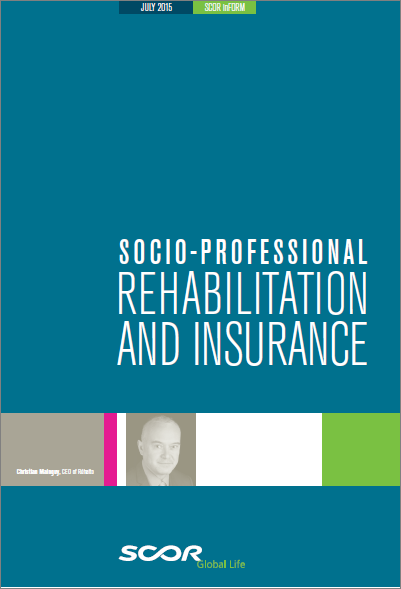 Réhalto's approach to managing employees on sick leave is holistic and focuses on the person within his/her work and social environment.
It is multidisciplinary, as it can combine physical, mental, occupational and medical aspects, depending on the circumstances.
For instance, musculoskeletal conditions- accounting for a significant share of the medical conditions we deal with – are rarely isolated. They quickly become associated with psychological disorders, which form the second layer of our business. Thus, a work accident which has caused injuries to the limbs may lead to a musculoskeletal condition. In a typical scenario, the victim may develop algodystrophy after suffering trauma to the shoulder, leading to psychological problems due to the extended period of time off work, exclusion from the work environment, or social or family isolation.
The functional impairment will limit the affected person's participation in different activities, in both his/her personal and professional life.
Partner Content
Digital transformation is at the heart of bridging protection gap and removing bottlenecks for farm cover in China and India.

Underwriter Victoria Soo and Senior Risk Analyst Daryl Soh on how credit insurance helps finance infrastructure projects and other ESG investments.