ReMark: Say No to Maturity
August 19 2015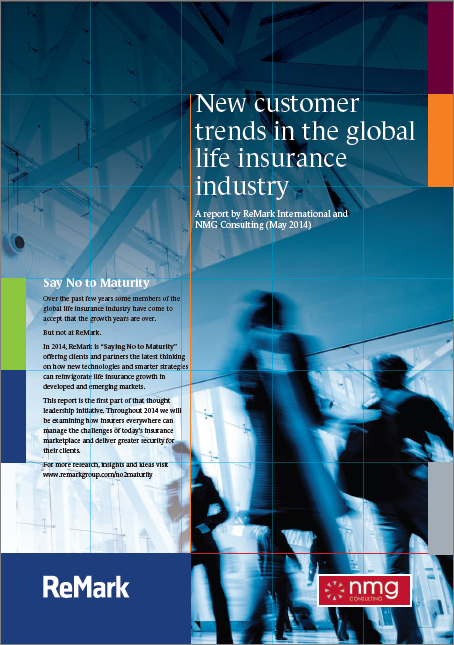 Challenging the assumption of limited future growth, we examine the demographic, economic, socio-political and consumer behaviour trends impacting the global life insurance industry to identify growth potential in both developed and emerging markets.
Understanding customers
On today's complex path to purchase, understanding a customer's needs and motivations is vital. This research into consumer trends demonstrates how deeper customer understanding allied to market-specific insight can generate business value even in the most challenging environments, playing a crucial role in both sales and retention.
The report examines the key areas exerting pressure on growth and margins in the major life markets, and identifies the benefit of strategies designed to integrate multiple channels, improve customer management, and increase the use of data-driven digital marketing – all informed by better customer understanding.
Partner Content
A longer claims process and increased cost were some of the challenges faced by insurers.

Tropical cyclones have always been a significant peril in Asia and a major focus for risk assessment in the region.