State Street: Platforms for Growth: Technology Innovation in the Insurance Industry
September 9 2015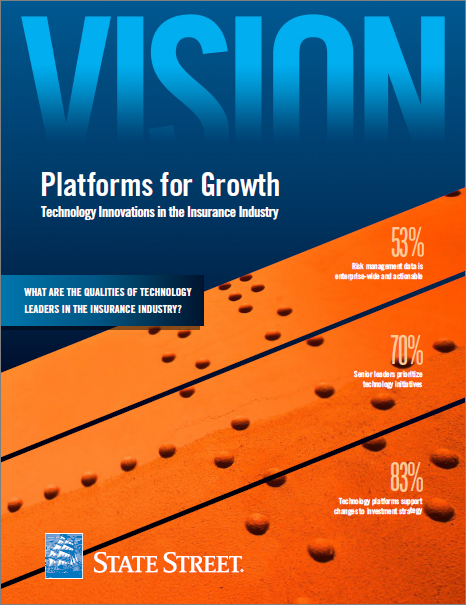 Significantly increased and timely investment in technology is critical for insurers to further grow their business in Asia Pacific according to a study produced by State Street Corporation, based on a global survey of more than 300 insurance executives.
Targeting new customer segments in existing markets is the top strategic priority for respondents based in Asia Pacific (APAC), followed by strengthening distribution models, enhancing product offerings, entering new geographic markets and optimising investment portfolio returns.
Factors fuel growth for insurers in APAC include the low penetration of life premiums in the region's emerging markets, the rising income of a young, upwardly mobile population, urbanization and increasing demand for non-life insurance products. Technology will be the key to unlocking much of this potential around the region.
Although distribution channels are vastly diversified across the region, giving customers an individualized and consistent experience must remain a core focus. The majority of those interviewed in APAC said that investment in technology would be driven by changing customer demands. Accessing new customer segments will require fresh insights from data, which can only be mined if you have the right systems.
To meet that demand and access new customer segments, APAC insurers are investing in customer relationship management systems, digital distribution and customer servicing channels, including mobile platforms and tools to strengthen risk management.
State Street notes that failure to fully align IT and the business will weaken insurers' ability to counter the threats already coming from nimble technology-and data-savvy rivals. As increasingly mobile and tech-savvy customers become more knowledgeable about products and want to transact on the internet, new market entrants will be eyeing the insurance sector.