Persian Gulf marine war risk premiums soar
June 17 2019 by InsuranceAsia News Staff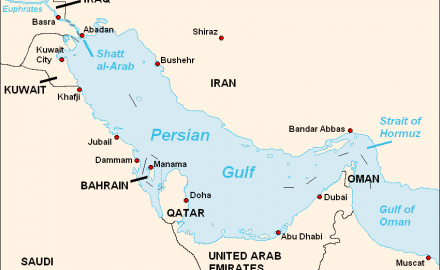 The dual attack was carried out on June 13 on the Japanese-owned Kokuka Courageous, which was carrying methanol, and the Norwegian-operated Front Altair which was carrying petrochemicals from Saudi Arabia and the United Arab Emirates to Singapore and Taiwan.
War risk premiums for entry to the Persian Gulf have increased to at least US$185,000 for supertankers, according to Bloomberg's market sources; they rose to US$50,000 after similar attacks a month ago.
Both owners and the companies that charter their ships paused bookings in the  aftermath of attacks on as they re-evaluated risks to shipping barrels from the Middle East in the wake of attacks on two more tankers just a month after similar incidents.
The US has suggested that Iran were behind the attacks which occurred near the Strait of Hormuz, while Iran has denied all responsibility.
Six oil tankers have now been targeted in 32 days. 30% of the world's crude oil passes through the Straits which shows how important they are to the global supply chain.
The Joint War Committee, a group that advises insurers, designated the entire Persian Gulf and waters just outside it a so-called Listed Area after the incidents a month ago. The classification gives underwriters room to charge more.
DNK, the mutual insured Front Altair is raising premiums while Hellenic War Risks Club is set to increase premiums for ships traveling to the Persian Gulf with immediate effect, according to a notice on its website.
The Front Altair is worth between US$30 million and US$50 million.
Meanwhile the Trump administration has recently eliminated sanction waivers that allowed China, India, Japan, South Korea and Turkey to import Iranian oil despite US sanctions as it ramps up pressure on the Iranian government in Tehran.
Mike Pompeo, the US secretary of state, is set to imminently announce the move to end waivers when they expire in early May, according to a senior US official.
The sanctions will cause a headache to the marine and specialist insurance market once again as insurers and brokers make sure their policies are compliant; Iran exports over one million barrels of oil a day.
Japanese refiners were seeking an extension of the US sanctions waivers after the 180-day exemption period expires in early May. The government had already agreed to provide insurance coverage for another year from April.