Milliman Research Report – Regulatory diversity across Asia
August 2 2018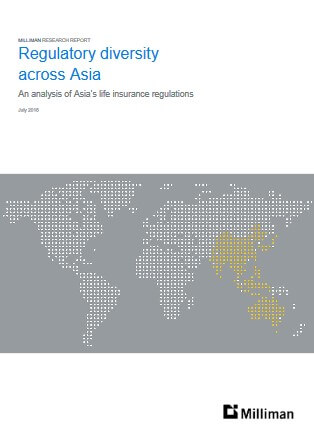 Milliman announces the release of its latest report entitled "Regulatory diversity across Asia," a compilation and insightful analysis of current regulations applicable to life insurers across 14 Asian markets. This pioneering report provides an analysis of the life insurance regulations in Brunei, China, Hong Kong, India, Indonesia, Japan, Malaysia, the Philippines, Singapore, South Korea, Sri Lanka, Taiwan, Thailand and Vietnam.
The report includes an overview of the main regulations in these 14 markets, governing the following areas:
Products / pricing
Distribution
Reserving
Capital and solvency requirements
Investments
Policyholder protection
Taxation
Enterprise Risk Management (ERM)
Partner Content
The year 2021 will be critical for insurers to ensure they are ready for new regulations set to arrive in 2023.