Marsh: Annual Transactional Risk Report
September 5 2016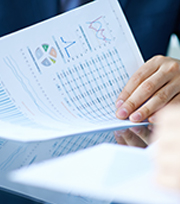 Demand for transactional risk insurance continued to increase during 2015 across all regions as investors looked to reduce deal risk. The Asia-Pacific region in particular accounted for the largest year-over-year increase.
Strategic investors and private equity firms turned to transactional risk insurance to close deals in record numbers during 2015. Globally, Marsh's mergers and acquisition (M&A) professionals placed 450 transactional risk policies during the year, a 32% increase from 2014. Limits placed increased year-over-year by 45% to USD11.2 billion, driven principally by larger deal sizes as well as more insurance limits being purchased per transaction.
The transactional risk insurance market continues to expand, as existing underwriters increase their capacity and new underwriters enter the space. We are also seeing greater awareness of and interest in this deal tool coming from Latin America, driven by cross-border deals into Latin America from the US and UK.
Originally used almost exclusively by private equity firms, we have seen a dramatic uplift of corporate buyers using transactional risk insurance to better compete for assets, especially in auction situations. The split between private equity and corporate buyers continues to even out,  moving from 61%/39% in 2014 to 56%/44% in 2015, which is a trend we expect to continue.
Finally, the number of insurers that provide transactional risk policies has grown dramatically, especially over the past year. With historically low rates in property and casualty insurance classes, underwriters are looking for premium growth in specialty lines. There are now in excess of 25 insurers globally that offer transactional risk insurance on a primary or excess basis, a 30% increase in the past year alone.
Partner Content
The consultant is exploring potential acquisitions in Australia and New Zealand, and expanding its footprint in South-East Asia, Korea and Japan.

Managing these daunting risks will require a multi-stakeholder approach to risk identification, financing and mitigation.