Managing Cyber Insurance Accumulation Risk
February 11 2016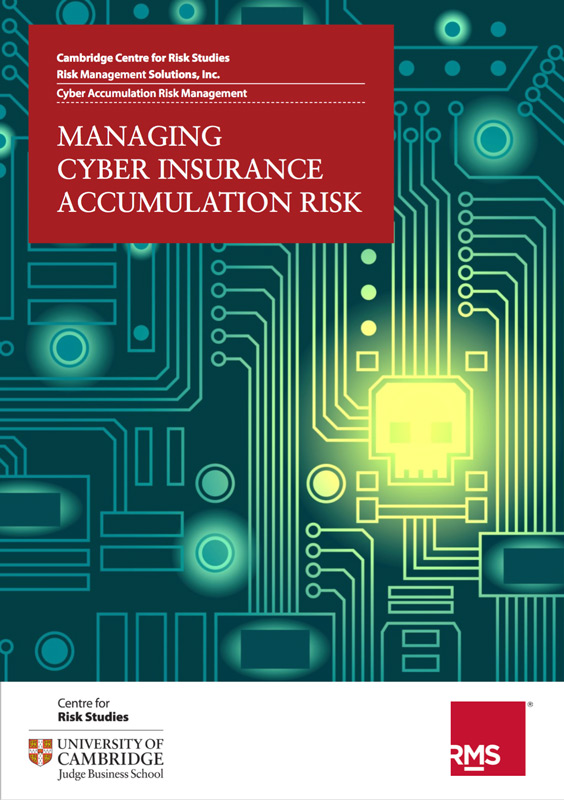 Cyber-related insurance, while currently modest, has the potential to be a fundamental driver of growth for the global re/insurance industry. And while an opportunity, the digital transformation also poses challenges; as businesses and stakeholders throughout society increasingly make mitigating cyber threats a top priority, the industry needs to adapt to remain relevant. An engaged and vital cyber insurance market will not only be good for the industry but will also ensure a more resilient economy.
There are many challenges to overcome to realise this vision. One key challenge is accumulation. To allocate the capital needed to provide the necessary coverages, and do so in scale, the industry needs to understand the correlation space for this new class of exposure.
This report describes a framework to analyse cyber loss processes, develop scenarios and modelling parameters, and define exposures. This initiative is an important first step in the long-term pursuit of a research and development programme to provide the industry with the models and tools to better quantify, grow and manage this important risk.