Lockton hires JLT veteran
March 8 2019 by Andrew Tjaardstra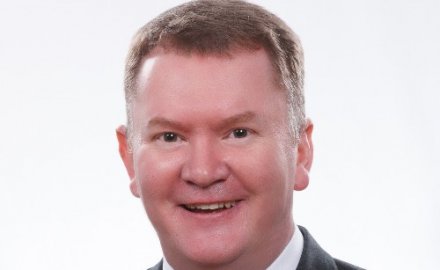 Lockton Asia has hired Philip Corrigan to the role of regional chief operations officer.
Corrigan (pictured) joins the US-headquartered broker after spending more than two decades in managerial roles for JLT in Indonesia, Korea and Vietnam. Most recently, Corrigan had been chief executive of JLT Thailand since January 2017.
Lockton has a combination of offices and partnerships in China, Malaysia (through Sime Darby Lockton), Hong Kong, Korea, the Philippines, Singapore and Thailand. Corrigan will be based in the Hong Kong office and will start no later than July.
Warren Merritt, chief executive of Lockton Asia, said: "I'm delighted to appoint [Corrigan] as chief operating officer of Lockton Asia. With his market experience and expertise, he will take our Asia Pacific business to the next level."
He added: "The Asia Pacific region's insurance sectors are made up of both mature markets and developing markets which are at various stages in their respective development. As such, we see a huge opportunity to enter new geographies in the region while also enhancing Lockton Asia's existing businesses though the acquisition of personnel and expansion into new specialty business areas in those markets."
Corrigan is the latest senior management departure from JLT in Asia following the announcement of the purchase of the company by Marsh & McLennan.
JLT's Hong Kong chief executive Kurt Schreiber, JLT's Asia head of specialty Andrew Barrowman and JLT's Asia COO Markus Dolenga have already announced their impending departures.