KPMG: The New Deal
March 20 2017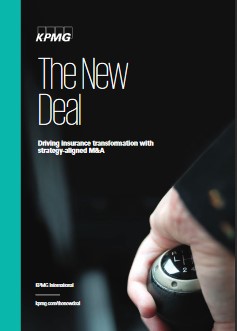 Disruption is shaking the fundamentals of the insurance industry. This is true structural change, not just a cycle. New technologies, new competitors, new markets, new regulations, and changing consumer behaviors are all creating tremendous opportunities, and posing significant risk to the legacy insurance business model. To succeed in this dynamic environment organizations are reevaluating their portfolio of business and rationalizing their global footprint to strategically determine 'where to play' and 'how to win' in the future. One of the immediate consequences of this trend is the expected rise in deal activity in the global insurance industry.
Partner Content
A longer claims process and increased cost were some of the challenges faced by insurers.

Tropical cyclones have always been a significant peril in Asia and a major focus for risk assessment in the region.