KPMG: The insurance innovation imperative
September 23 2015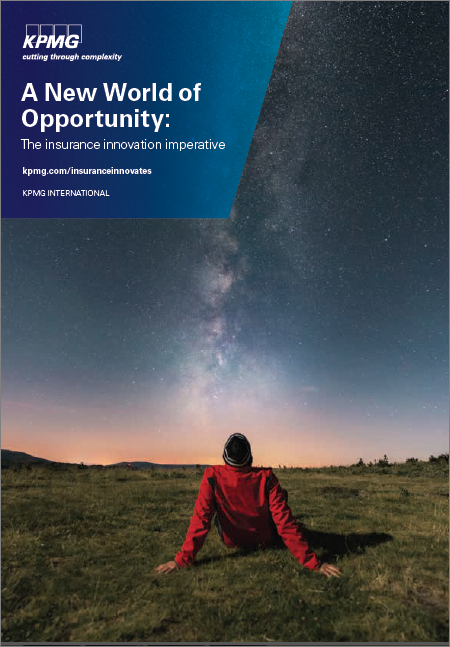 The fact that technology and innovation have created a new world of opportunity for individuals, businesses and society is obvious. Only slightly less obvious is that the future will be shaped by those who are innovating today. For the insurance sector, this is not just a fact, it's an imperative.
The reality is that customers, investors and employees demand innovation. Indeed, they expect it, not only from technology providers and device manufacturers, but also from insurance organizations. Insurance providers can no longer do 'more of the same' and expect to grow.
This innovation imperative is not a simple equation. There is no 'silver bullet' to create a more innovative organization; no 'off the shelf' package that drives new ideas. Instead, insurers and intermediaries will need to navigate their own path through this new world of opportunity, developing new business and operating models and new partnerships in order to out-compete and out-innovate their peers and bold new entrants.
Striking a path for innovation needn't mean starting from scratch. Instead, it is about leveraging wins and experiences, including the ideas of others, to create new propositions and approaches to delight customers and create value. It's about learning from both traditional competitors and new disruptors. And it's about shamelessly borrowing best practices and new ideas from outside the insurance sector and its traditional allies.
At KPMG, our firms work closely with many of the world's most innovative and creative insurers and intermediaries. Our experience suggests that a world of opportunity exists for those bold and innovative enough to seize these opportunities to create competitive advantage.