EY: Asia-Pacific insurance outlook 2019
December 11 2018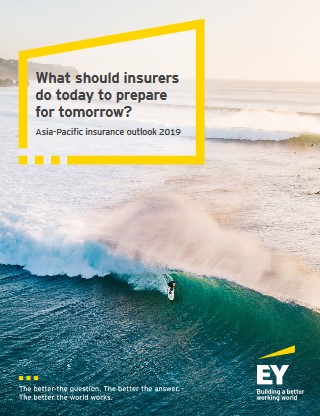 Insurers across Asia-Pacific are experimenting widely to capitalize on near-term opportunities and drive the industries long-term growth, according to the EY insurance outlook 2019. Against a backdrop of weak global insurance sector growth, rising incomes and expanding populations have benefited the region's life insurers, while the non-life sector has seen strong growth fueled by overall economic growth in key markets.
The latest editions of EY insurance outlook series is the result of several think tank sessions of EY industrial and functional specialists as well as strategists and technologists, and cover the major trends, disruptions and innovations that are impacting the Asia-Pacific insurance industry.
The markets across Asia-Pacific, in particular China, will continue to influence the future of insurance because of their intense focus on innovation and disruption. From product design to distribution and technology adoption, insurers in the region continue to experiment to capitalize on the near-term opportunities and drove the industry's long-term growth.