EY: 2017 Asia-Pacific insurance outlook
February 3 2017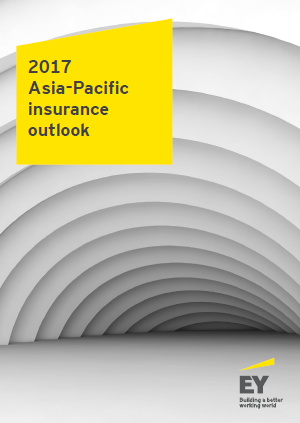 The Asia-Pacific insurance market will remain in transition in 2017, as the convergence of economic, technology, customer and regulatory forces remake the regional playing field. Healthy growth and climbing income levels will continue to fuel demand for insurance products and greater innovation. Advances in digital technology and the rise of Millennials are raising customer expectations for innovative insurance products and digitally-enabled business models.
At the same time, the regulatory landscape will continue to evolve as Asia-Pacific markets tighten capital requirements, adopt the Common Reporting Standard and introduce regulations on consumer protection and cybersecurity. For many insurers, 2017 will be a year of continued change and strategic reassessment of core businesses and distribution channels. While economic growth is expected to stay robust in the region, a Trump presidency in the US may leave China and its trading partners open to shocks that could derail market performance.
Partner Content
The consultant is exploring potential acquisitions in Australia and New Zealand, and expanding its footprint in South-East Asia, Korea and Japan.

Managing these daunting risks will require a multi-stakeholder approach to risk identification, financing and mitigation.

Electric ferries are increasing in popularity but there is plenty of work ahead to move away from ships using heavy diesel oil.