Claims' community adapts as typhoon season ramps up
May 27 2020 by Andrew Tjaardstra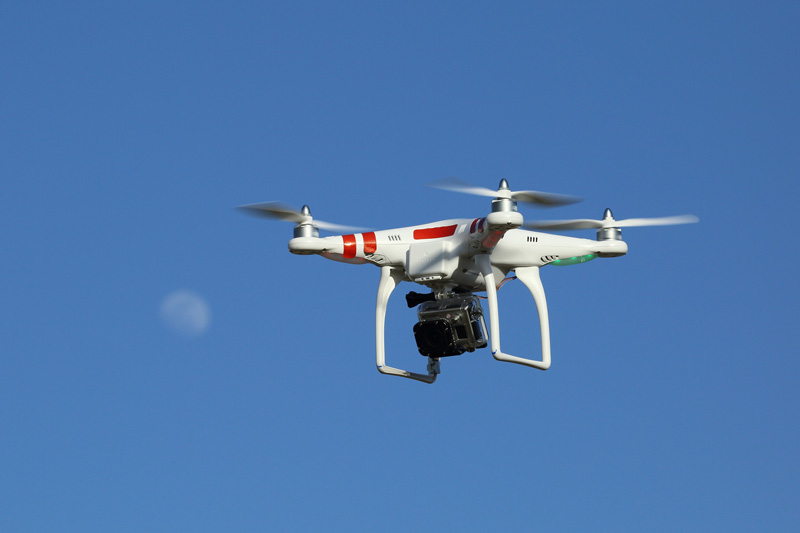 Claims professionals have begun dealing with the twin nightmares of a raging pandemic and a devastating nat cat.
The stormy seasons are arriving in Asia Pacific, the Caribbean and the US without – as ever – a care in the world for the situation on the ground. The situation is more complex than ever as teams at adjusters, brokers, insurers and reinsurers deal with multiple travel bans and social distancing measures.
Unfortunately, the National Oceanic and Atmospheric Administration's (NOAA) Climate Prediction Centre has warned there's a 60% chance of an above-normal Atlantic hurricane season. While in Asia — the Philippines, South China and Vietnam can expect an uptick in landfall typhoons in an overall neutral season, according to Guy Carpenter's 2020 Western North Pacific Basin Tropical Cyclone report.
"Kolkata, being a port city – the losses due to damages will be substantial due to damage to goods lying in the port area and hull damage." Abhijit Chatterjee, IFFCO Tokio General Insurance

Neil Thomas, Asia head of claims at Willis Towers Watson, told InsuranceAsia News (IAN): "Typhoon season is coming and the problem will be magnified considerably when a very large number of losses have to be dealt with across a wide area. India and Bangladesh last week had to lift social distancing to allow for the rescue effort but will not necessarily do so for 'insurance people'."
Cyclone Amphan
Typhoon Vongfong in the Philippines in mid-May was the first storm to coincide with a Covid-19 lockdown and over the last few days Cyclone Amphan has struck parts of West Bengal and Odisha; Amphan is a more powerful storm that cyclone Aila in 2009 which displaced over a million people in Bangladesh and India.
The cyclone made landfall in coastal areas as a Category 3 storm with winds gusting up to 185km/h (115mph) and waves as high as 15 feet. The storm is likely to cause over US$13 billion of damage and trigger hundreds of millions of dollars in claims.
Abhijit Chatterjee, executive vice president and head of claims at IFFCO Tokio General Insurance, said to IAN: "Kolkata, being a port city – the losses due to damages will be substantial due to damage to goods lying in the port area and hull damage etc."
He explains: "We expect huge property and marine losses, motor claims in the retail segment as well as crop insurance claims. The claims have started trickling in. Events like these are a grim reminder that insurance is the only form of protection to tide over the financial losses."
On the plus side, in 2020, firms are better equipped to handle claims remotely than ever.
Chatterjee adds: "We have liberalised the claims' procedures with a 'customer first' approach. Our priority is to settle claims of our customers as quickly as we can. For losses up to Rs50,000 (US$660) in motor, we will try to assess through images of the damaged parts uploaded in our mobile app. For larger claims, we have appointed several teams of surveyors for speedy claims assessment. We assure all our customers that we will expedite the claim settlements."
The insurer has set-up claims helpdesk which customers can contact via a call centre, SMS, mobile apps and e-mail. When the power and telecoms infrastructure return, Chatterjee said its claims' teams will start making onsite visits.
Video tools
Technology has often been associated with high-volume, low-payout claims such as motor — and has failed to penetrate larger claims. Covid-19 has somewhat forced the issue.
" If a major typhoon hits a heavily industrialised area [during the pandemic] the problems will be severe." Neil Thomas, Willis Towers Watson 
Loss adjusters – which often deploy personnel from around the world to disaster sites – have also been adapting.
James Ong, Asia chief executive at global adjuster Sedgwick, told IAN: "We have successfully transitioned to working from home in most territories in Asia which are still under lockdown. Technology has been serving us well in the WFH environment."
Ong stresses that digital tools are the key: "We have introduced digital claims services using clarity connect, a video tool that enables our adjusters to visit [the] site using the insured's mobile phone. The use of video visits have increased throughout the pandemic and are now accepted by our clients."
Video tools can also assist in video surveys after a nat cat. However, it also impinges on employees at clients who may not want to waste precious time on communicating information when they could instead be dealing with other pressing matters. Adjusters' instincts are to be on the ground helping and the current travel bans will be frustrating many.
WTW's Thomas notes: "For smaller cases it is not too hard, a 'desktop' review is about all the adjusters can do and we are much the same. We have found for these that good photographs and video footage along with the supporting repair invoices will usually suffice to get the claim completed."
However, he notes that larger claims still need to be there in person to be handled properly.
Thomas explains: "We have a large claim running to tens of millions of dollars that has only been surveyed by drone overflight and photos but getting all that visual information into context on a large site is very difficult and of course the various experts are struggling to do their work without being able to look for the details that they need."
He added this warning for the summer ahead: "If a major typhoon hits a heavily industrialised area [during the pandemic] the problems will be severe – simply because complex losses need a huge exchange of information to take place, be assessed and categorised within the coverage afforded by the policy and that will be almost impossible to do by video conference."
Adapt
Sadly much is out of the market's hands: there's nothing we can do about the weather – which is worsening as the climate changes – and governments have had very different successes with dealing with Covid-19 – so some of it is luck.
The market's best way to act is through a co-ordinated approach to lobbying for stronger resilience measures, such as in Australia.
Meanwhile claims' professionals will have to use all the tools they have available to support clients to the best of their abilities, and for those used to the travel – forego the air miles – for now.