Cyclone Amphan likely to cost insurers over US$100m
May 25 2020 by Andrew Tjaardstra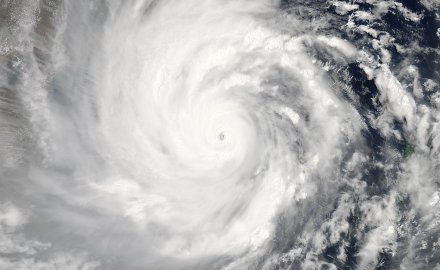 Cyclone Amphan, the first super cyclone to hit the Bay of Bengal since 1999, is likely to trigger claims worth hundreds of millions of US dollars and over US$13 billion in overall economic losses.
The storm, Cyclone Amphan has killed at least 80 people in India's West Bengal province and another 10 across the border in Bangladesh.
As many as 500,000 families in Bangladesh may now be homeless, according to the United Nations Office for the Coordination of Humanitarian Affairs, while the West Bengal government said that about 60% of the population was affected.
It is understood the storm has already caused over US$47 million of claims – a figure that is likely to rise much further.
There is added urgency to get people displaced by the storm into adequate shelter due to the Covid-19 pandemic, as both India and Bangladesh grapple with accelerating infection rates.
Indian Prime Minister Narendra Modi announced last week that the central government would put forward a US$132 million relief package to help those affected by the storm, including direct payments for those who lost family members or were injured.
West Bengal chief minister Mamta Banerjee has pledged to spend the same amount on recovery efforts.
"The entire world is facing a crisis, India is also fighting against coronavirus, the method of fighting coronavirus and cyclone are completely opposite," Modi said.
Meanwhile, forecasters from the National Oceanic and Atmospheric Administration's (NOAA) Climate Prediction Centre have said there's a 60% chance of an above-normal Atlantic hurricane season, which officially starts on June 1.
Analysis conducted by the NOAA reveals that multiple climate factors indicate that an above-normal level of activity is most likely for the upcoming Atlantic hurricane season.
The announcement from the NOAA follows the formation of tropical storm Arthur on May 16. The storm formed off the coast of Florida and its arrival meant that for the sixth consecutive year that the Atlantic hurricane season started early.
2020 is already shaping up to a be a very expensive year for the (re)insurance market.