Aon Risk Solutions: Trade Credit Insurance
September 9 2015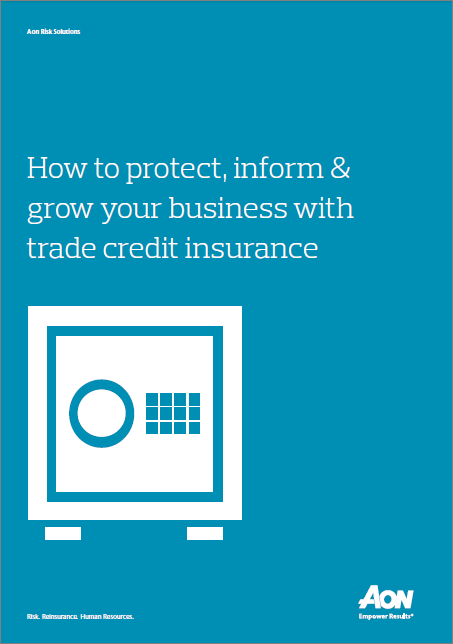 The topic of trade credit is becoming increasingly important. Having the right payment terms with your customers is critical to your competitiveness and being able to grow your organisation with confidence. Ensuring that those terms of business are adhered to is not always in your control. Without protection that your invoices will be paid, your business decisions are based on faith and past experience alone, which may not be the best grounds for ensuring business profitability.
According to the latest Atradius survey results for B2B payment practices for Asia Pacific, respondents stated that 36.2 percent of invoices issued remained unpaid when due.
More worryingly perhaps for Asia Pacific businesses is that 50 percent of the value of their receivables are lost if they aren't paid within 90 days of the due date.
This is where trade credit insurance and robust credit management policies can help. Trade credit insurance is as much about protection against bad debt as a facilitator for growth and maximising your profitability.
This short guide aims to help you understand how trade credit insurance can support your business, assess whether you really need it and give insight into why it is of growing importance.