AON Risk Solutions: An introduction to captives
August 12 2015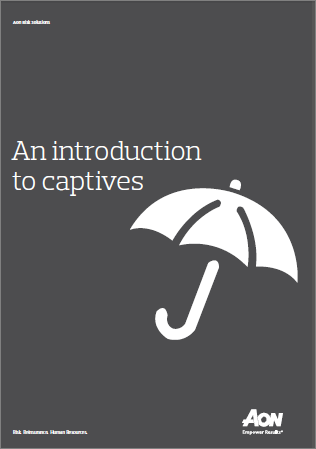 To help organisations lower their total cost of risk, insurance and risk professionals across Asia are considering alternative methods of risk financing. One such method is captive insurance.
In fact, Aon's 2015 Global Risk Management Survey showed an increase in captive owners in the Asia Pacific region, increasing from 17 percent in 2013 to 23 percent in 2015. Globally, the same trend was seen and just under 18 percent of the 1,418 respondents have reported having an active captive or Protected Cell Company (PCC), up from 15 percent in 2013.
Captives can provide several advantages to organisations in all industry groups and geographies and are an effective way to take financial control of insurance allocations and manage risks. However, before deciding to establish a captive, companies need to carefully consider the capital commitment, the risks of adverse results, operating costs and the commitment required from the management team.
Aon Risk Solutions