AON Benfield: Insurance-linked securities—capital revolution
April 2 2015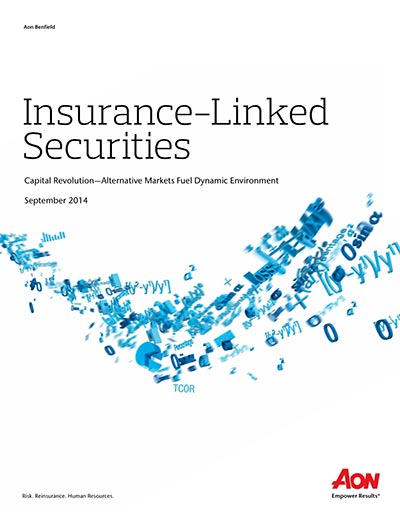 The 12-month period ending June 30, 2014 was ground-breaking for the insurance-linked securities market. Momentum continued from the previous year as significant investor inflows continued pushing interest spreads to new lows and resulted
in the highest issuance level in the market's history. Annual catastrophe bond issuance reached $9.4 billion (Figure 1)— an increase of 41% over the prior year period.
-AON Benfield
Partner Content
A longer claims process and increased cost were some of the challenges faced by insurers.

Tropical cyclones have always been a significant peril in Asia and a major focus for risk assessment in the region.