Allianz: Global Claims Review 2014
August 10 2015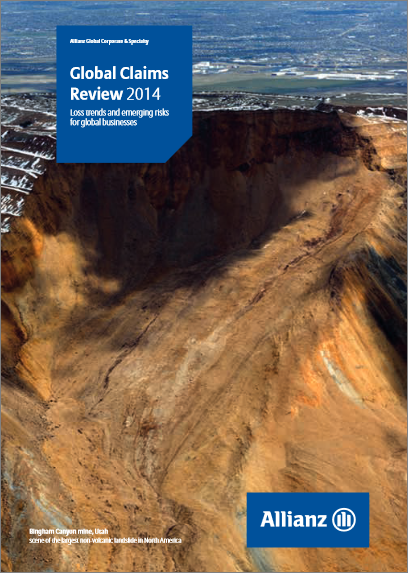 Global businesses face an increasingly complex risk landscape. As well as having to combat the threat posed by a host of natural and man-made hazards, companies also have to deal with the demands of a less forgiving regulatory and legal environment. All of these factors can combine to impair successful running of operations. Insurers have a vital role to play in ensuring any disruption following a loss event is minimized.
This report examines global developments in insurance claims, highlighting the top causes of loss, and other trends for businesses. It also examines a number of emerging risks that will impact the claims landscape in future.
Allianz
Partner Content
A longer claims process and increased cost were some of the challenges faced by insurers.

Tropical cyclones have always been a significant peril in Asia and a major focus for risk assessment in the region.