Allianz: Global Claims Review 2014
August 10 2015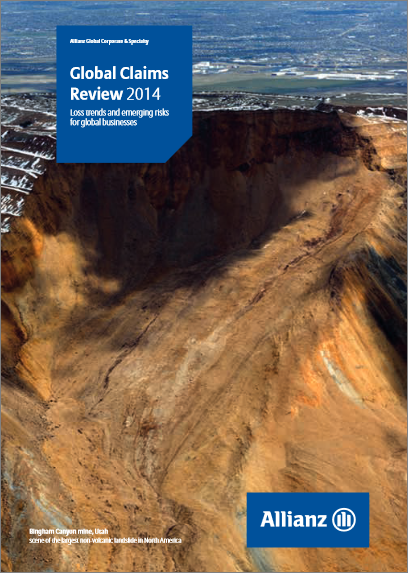 Global businesses face an increasingly complex risk landscape. As well as having to combat the threat posed by a host of natural and man-made hazards, companies also have to deal with the demands of a less forgiving regulatory and legal environment. All of these factors can combine to impair successful running of operations. Insurers have a vital role to play in ensuring any disruption following a loss event is minimized.
This report examines global developments in insurance claims, highlighting the top causes of loss, and other trends for businesses. It also examines a number of emerging risks that will impact the claims landscape in future.
Allianz
Partner Content
Digital transformation is at the heart of bridging protection gap and removing bottlenecks for farm cover in China and India.

Underwriter Victoria Soo and Senior Risk Analyst Daryl Soh on how credit insurance helps finance infrastructure projects and other ESG investments.