Allianz AGCS – Safety and Shipping Review 2018
July 20 2018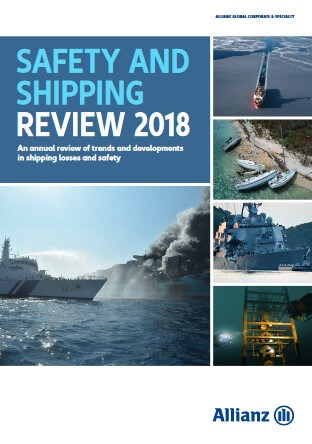 Shipping is the lifeblood of the global economy, transporting approximately 90% of global trade. There are over 50,000 merchant ships trading internationally[i], carrying every kind of cargo, so the safety of vessels is critical. The maritime industry saw the number of total shipping losses remain stable during 2017, declining slightly to 94 – the second lowest total over the past  decade.
Losses were down 4% compared with a year earlier (98) – current figures show a significant improvement on the 10-year loss average (113) – down 17%. Over the past decade, total losses have declined by more than a third (38%), driven by improved ship design, technology and advances in risk management and safety. Recent lower shipping activity is also a factor.
Partner Content
The year 2021 will be critical for insurers to ensure they are ready for new regulations set to arrive in 2023.