Risky business: handling the restart post Covid-19
May 28 2020 by Andrew Tjaardstra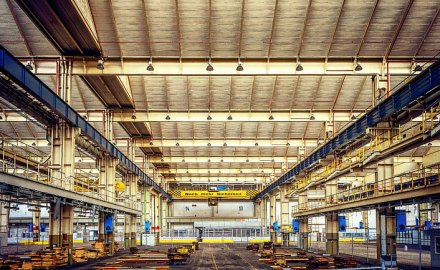 During Covid-19 many businesses have been shuttered – meaning fewer claims – however restarting idled factories is set to lead to an increase in loss frequency.
The reopening of South Korea-owned LG gas plant in Visakhapatnam, India recently being a good example of a plant being brought back from shutdown with catastrophic consequences. A gas leak tragically killed 12 people after it had been shutdown on March 24 and reopened at the beginning of May; an investigation is ongoing.
InsuranceAsia News (IAN) spoke with four senior market leaders to discuss the key risks and the ultimate checklist for the restarting of business and/or manufacturing operations. The experts are: Heath Jose, director, complex casualty, Asia at Aon; Tony Chapman, regional managing director of property, casualty and technical risks at Charles Taylor; Kirsty Handley, senior risk engineer for Swiss Re Corporate Solutions; and Nicholas Sykes, partner at Clyde & Co Clasis Singapore.
IAN: What are the integral elements businesses need to consider as the pandemic draws to a close, and business operations and manufacturing facilities are reopening?

Heath Jose, Aon: The risks manufacturers face depend on several factors including their industry, location and product. They also have to consider their level of automation, how long they have been shut down for, and how they maintained the plant during lockdown.
First: conduct a business risk assessment. Your foremost concern is to protect your people. Connect with stakeholders to assess the business continuity plan. Create and review protocols around avoiding the spread of infection including disinfecting, social distancing, availability of personal protective equipment for essential staff.
Second: maintain quality. Insureds need to maintain their quality control procedures, audit processes and overall ensure they maintain discipline. In addition, they must continue testing and auditing the supply chain –  as suppliers and vendors, the insured may depend upon, are going through the same issues 'if' they are back in operation at all. Any company cutting corners, skipping procedures, substituting products or rushing a product to meet deadlines is putting itself in a precarious situation. This is when a company will create issues, quality will be impacted and claims occur as a result.
When a company's top line is affected, the first place they look to save money is the bottom line. Wages, manufacturing procedures and insurance costs will all be reviewed. They might save money but the quality of the product should never be jeopardised as it could put an end to production altogether.
Third: seek advice for risk management. Another trend is clients seeking to reduce their costs when looking at their insurance premiums in a 'changing' market. Clients are seeking reductions when insurers are seeking increases, as a result insureds are looking at the limits, deductibles or reducing cover to save money.
Many may find themselves uninsured or underinsured in the event of a loss. An insured needs to challenge the broker and challenge the market for options. It's easy to take the reduced premium, but you need to understand what you are forging as a result and the potential issues it may [pose] in the period to come.
IAN: How should risk management be managed as manufacturing operations return to normal? 
Tony Chapman, Charles Taylor: Lockdowns are finishing, so it's back to business as usual. Leaving aside the gradual lifting of restrictions, we are now about to discover how well the shutdown process was managed by different businesses. And as a consequence, how fast/successfully resuming business will be completed.
[Here are two case studies] at opposing ends of the risk management scale:
(I) Part of the Singapore Airlines fleet was reportedly relocated to Alice Springs. This expensive decision was justified (according to the article), as the humidity in Singapore does not lend itself to the long-term parking of aircraft.
(II) A cinema in Malaysia literally turned off the lights and air-conditioning to save costs. The cinema is now suffering from theatre seats covered in mould.
One company appears to have thoroughly evaluated the risk and the expensive action taken means that ramping up again should be easy. The other has not and needs specialist decontamination works before it can resume business. There will be similar considerations across all businesses and insurers will need to consider carefully how they deal with the claims that flow as a consequence. The cinema has potential for liability claims if the (likely uninsured) remediation process is not managed correctly.
From factories to retailers, idle factory machinery and empty office environments — if poor shutdown and/or risk evaluation procedures are in place, this will lead to unexpected costs and inevitably, claims upon policies.
Apart from the shutdown risks, the questions also need to be posed — how equipped are manufacturing businesses for the complications associated with a complete restart?  Most staff are experienced operators and may not have the right experience for a complete restart, which is more akin to testing and commissioning. With insufficient OEM (original equipment manufacturer) field staff to cope with so many simultaneous restarts, how will this be managed?
IAN: What should businesses be aware of when restarting idle operations?

Kirsty Handley, Swiss Re Corporate Solutions: The restarting of manufacturing operations following idle periods can increase the susceptibility to loss such as environmental release, fire, explosion, or machinery breakdown. This occurs especially because perceived stress and pressure on both the equipment and workforce is typically higher than during normal operation.
Studies indicate that in the refining, petrochemical and chemical industries, around 40% to 50% of process safety incidents and/or major losses occur during start-ups, shutdowns and other events that occur infrequently.
Unfortunately, we are aware of a number of such incidents in recent weeks across Asia and Europe from these and other industries. We are keen to support our customers in understanding and helping to mitigate restart risks, knowing that the safety of their workforce is of utmost priority. From a property insurance perspective, the safe return to operation without equipment damage and avoidance of unnecessary set-backs and/or further business interruptions is key, particularly in these challenging times when supply chain is under stress.
Pre-startup safety reviews are one approach used in the chemical industries to reduce the likelihood of loss, relevant also after prolonged equipment outages, and some of those general principles are very valuable for other industries as well.
Essentially, this may involve a detailed checklist used prior to restart. It considers all aspects, such as changes since previous operations, staff and resources including training, access and security, fire protection and emergency response, ignition sources, machinery and process inspections and safeguards, and housekeeping.
The critical element is to follow restart procedures and OEM guidelines carefully — and take the time needed to do things safely.
IAN: What are the specific legal risks for owners when reopening a manufacturing hub?
Nicholas Sykes, Clyde & Co: Usually, insureds are required under the terms of their all-risks policy to notify insurers if their premises are going to be unoccupied for a particular period of time (e.g. 30 days). Insureds should ensure that appropriate notice is provided (and insurers' consent obtained if necessary).
We recommend that when providing that notice, brief details are provided of how security and maintenance are going to be managed during the period of non-occupation, which will be relevant to insurers' considerations.
Policies typically exclude cover for loss or damage resulting from an insured's non-compliance with OEM recommendations. It is important that any maintenance, inspections and testing, etc, required before or during the restarting of machinery and equipment is undertaken, otherwise there is a risk that any loss or damage resulting or connected with that failure might not be insured.
Most policies insuring manufacturing activities exclude loss or damage for "property being worked upon," which is generally understood to mean work-in-process or goods still undergoing manufacture / fabrication (e.g. unfinished goods).
This exclusion is usually most relevant to raw or semi-finished goods which might remain within the machinery or equipment during any shutdown. If those goods need to be discarded once manufacturing has resumed (e.g. because they do not comply with the required specification), there will be no cover for the destruction or damage of those materials if the policy includes such an exclusion. Likewise, any materials similarly lost or damaged during start-up would not be covered.