Q&A: SiriusPoint's Cramér Manhem talks APAC strategy after Third Point tie-up
April 27 2021 by Raymond Barrett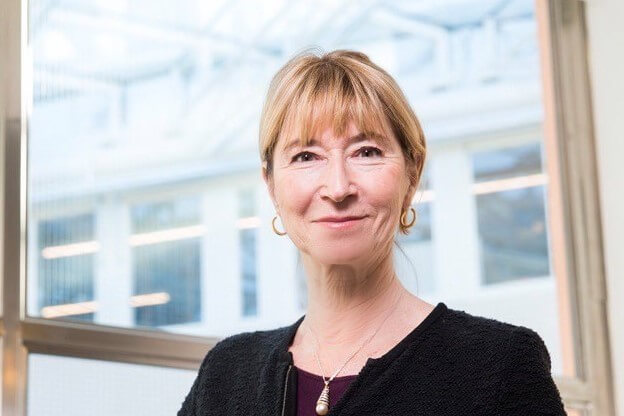 InsuranceAsia News (IAN) recently caught up with Monica Cramér Manhem, the president of international reinsurance at SiriusPoint, to get her take on how this year's tie-up with Third Point Re will affect the (re)insurer's plans in Asia going forward.
Other topics discussed included new product lines, disruptive technology and the pandemic recovery.
IAN: What synergies and benefits will the recent merger between Third Point Re and Sirius bring to your operations, particularly in Asia?
Cramér Manhem: At Sirius Group, we had a strong and extensive network of existing relationships in Asia, with a client base across the whole continent. But the merger with Third Point Re brings specialist competencies, knowledge of other lines of business and structured deals, coupled with the ability to focus on opportunities beyond the traditional P&C reinsurance business we were mostly involved in at Sirius Group.
The merger gives us a new perspective as well as additional capital and strength to provide our clients with certainty and more stability following the recent uncertainties over ratings and ownership. It gives us a stronger foundation as well as expertise in other areas.
IAN: Given that APAC appears to have rebounded fastest from the pandemic, what role does the region play in your immediate plans going forward?
Cramér Manhem: We congratulate the APAC region on their step forward in dealing with the pandemic and hopefully coming back to a sense of normality in the not-too-distant future. But I do not think APAC's swift rebound will change the way we consider the region — it is a a core part of our business strategy, with opportunities for growth.
Hopefully, we will be able to engage in a different way with the region as the economies recover more quickly than elsewhere. It is and has always been important for us to be close to the ground to hear where those opportunities lie, and for us to interact with our clients to make sure we are meeting any unexpected needs. Our organisation should be positioned to listen, be proactive, and interact with our clients and brokers as the APAC region moves forward.
IAN: What new product lines interest the company and what is the balance between your insurance and reinsurance offerings?
Cramér Manhem: Reinsurance is our core offering, especially property in the APAC region, but we want to become more of a specialty reinsurer and be more relevant to our clients across more lines than just property. Our large and profitable A&H  portfolio is an important offering that we are looking to expand as well as in other lines of business. Our focus is on profitability, and to stabilise and improve underwriting results. We want to grow with our partners in a way that is mutually beneficial.
On the insurance side, our new insurance and services division, headed up by Prashanth Gangu, is dedicated to seeking out strategic investment and partnership opportunities, as we aim to balance the company's reinsurance and insurance lines. It will act as an incubator for insurance technology startups as well as encompassing SiriusPoint's managing general agents (MGAs), Armada Care and International Medical Group (IMG)
IAN: What are your thoughts on disruptive technology and how will it impact the reinsurance space going forward?
Cramér Manhem: Disruptive technology is bringing change to our industry and to the reinsurance space — and we believe SiriusPoint will be at the forefront of that change. We want to challenge the status quo and create new ways of conducting business with diversity of thought and expertise. We intend that SiriusPoint will be a disruptive force and drive technology innovation in the (re)insurance industry. By turning data into meaningful information, we will transform underwriting by applying cutting-edge technology to offer our partners and clients a first-class service.
We aim to get closer to our clients and find vehicles for growth — and we want to invest in them and help them grow. In our insurance and services division, we intend to help technology-enabled companies get off the ground and then grow by creating a data and technology foundation.
Partner Content
Embedded insurance is more than just a tick in the box, it calls for a hands-on approach involving thoughtful consideration of customer value.

Multiple positive growth drivers underpin optimism about the insurance outlook of the region.

While supply chain management is inherently complex, companies can take proactive measures to minimise risk exposures.