Cramér Manhem to oversee SiriusPoint's Asia operation
March 3 2021 by InsuranceAsia News Staff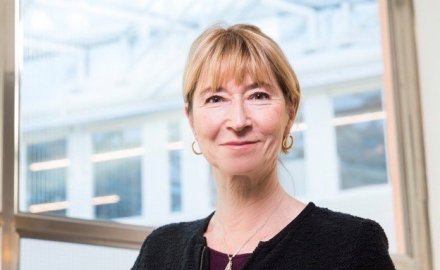 As the merger of Third Point Re and Sirius International Insurance Group closes, the combined entity's Singapore-based operations will be overseen by Monica Cramer Manhem, SiriusPoint's president of international reinsurance.
Manhem (pictured), who also looks after offices in Europe and Miami, was previously president global reinsurance and international specialty at Sirius Group.
"I'm delighted to announce the launch of SiriusPoint," said Sid Sankaran, chief executive and chairman of SiriusPoint. "This is a strategic union of two highly complementary organisations. SiriusPoint is an opportunity to leverage our combined strengths and re-focus our organisation on profitability, innovative partnerships, and solutions. Our breadth of footprint combined with the ability to be nimble and responsive will be truly differentiating."
The Bermuda-headquartered global (re)insurer operates in 150 countries.
Jan Onselius has become chief underwriting officer – international reinsurance after previously serving as chief underwriting officer, global reinsurance at the Sirius Group.
SiriusPoint has approximately US$3 billion of capital and controls around US$2.5 billion of gross written premium. Insurance lines include environment, property, energy, workers' compensation and aviation. Meanwhile, the firm's reinsurance arm places accident and health, casualty, credit, energy, marine and property.
Fitch Ratings said in a note last week that the transaction resolves Sirius's shareholder concentration issue by reducing China Minsheng Investment Group's ownership to approximately 35% from a 96% majority while also improving the organisation's "financial flexibility".
The rating agency's view is that the transaction is overall neutral to Sirius's ratings, and that the combined entity's financial strength is consistent with an 'A-' rating. Fitch said this reflects SiriusPoint's moderate business profile, improved capitalisation and "reasonable financial leverage" in addition to its manageable catastrophe exposure.
These beneficial factors were partially offset by weak earnings, low fixed-charge coverage and increased investment risk. Sirius posted a 2020 combined operating ratio of 113.6%, as the firm was hit with Covid-19 losses, which Fitch said was inconsistent with Sirius's "very strong historical performance".
Partner Content
Embedded insurance is more than just a tick in the box, it calls for a hands-on approach involving thoughtful consideration of customer value.

Multiple positive growth drivers underpin optimism about the insurance outlook of the region.

While supply chain management is inherently complex, companies can take proactive measures to minimise risk exposures.