Covid-19: What are the risks at empty factories?
April 15 2020 by Andrew Tjaardstra and Yvonne Lau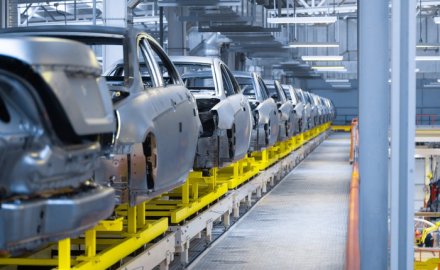 As Covid-19 causes disruption around the world, businesses large and small are being forced to do things they never thought they would have to — including vacating their premises in order to comply with lockdown requests from governments.
InsuranceAsia News (IAN) asked four market experts about what companies should be looking out for in terms of risk management, claims and legal implications if placed in this position.
The experts are: Greg Mickle, senior risk engineer, Swiss Re Risk Engineering Services; Neil Thomas, head of claims Asia, Willis Towers Watson; Stephen Hope, executive director, head of major and complex loss Asia and global practice leader, mining and resources, Sedgwick; and Tow Lu Lim, partner in the Hong Kong office of Mayer Brown's insurance and reinsurance practice.
IAN: What are the major risk management issues to consider when shutting factories temporarily and leaving them empty?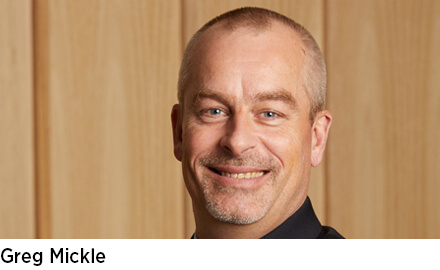 Greg Mickle, Swiss Re Corporate Solutions: Idle or vacant premises, for whatever reason, present many hurdles. With proper planning –  before, during, and at recommencement of operations, resiliency to property losses, can be effectively managed – regardless of industry.
A thorough, well-documented business continuity plan (BCP) should contain provisions for the safe idling and restart of operations and include the continued operation of all physical and passive protection systems, their maintenance and testing to ensure reliability.
A human component – in particular security rounds – is paramount as a normally occupied space is now unoccupied. Oftentimes, heating and air conditioning systems are compensated to reduce utility costs during idle periods. However, if these aren't managed properly, they can create pipe freezing and bursting exposures for colder climates and even the overheating of equipment in warmer climates.
Returning an idled premises back to normal operation should be conducted much similar to commissioning a new building. Idled utility and production equipment should be monitored much more closely as failure rates and loss data have proven to show higher loss frequencies at start-up.
Ultimately, the robustness of an operation is only as good as the plans and procedures in place for the event. The Covid-19 pandemic has provided a learning opportunity for all businesses, whether idled or not, to re-examine and revisit BCP plans to bolster operational resiliency.
IAN: From a claims point of view, what should companies be looking out for in policies when factories aren't being used?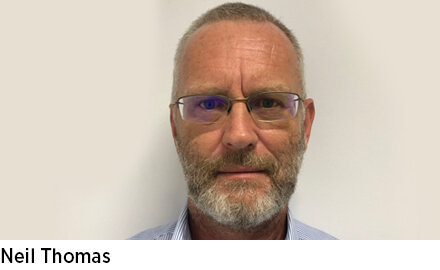 Neil Thomas, Willis Towers Watson: As governments around the world are imposing various lockdowns and restriction measures, policyholders may encounter circumstances which may now affect the insurance coverage. They should take steps to ensure that the coverage continues.
The first consideration is when premises become unoccupied – a distinct possibility where non-essential business activities and workplaces are ordered to close by governments. Most clauses will allow property closure for a short period, but if the closure is likely to be for an extended period, then insurers should be made aware of that and provide confirmation to their clients that the cover will continue.
Most insurers are sympathetic to the current circumstances with a few publicly stating that they will not apply the exclusion during the Covid-19 crisis. However, this should not be taken for granted.
Construction insurance policies contain similar clauses, and should the construction sites become unoccupied due to government restrictions, companies should consult their brokers immediately. It's important to check the insurance cover or ask the broker to do so. If in doubt, take early actions to confirm the coverage with insurers.
Wherever it is possible, try and ensure that risk mitigation steps are taken. For example, ensure that some security staff are available on site and that the premises are inspected regularly. This mitigation will help to secure ongoing cover for an unoccupied premises or factories.
IAN: What are some of the other risks and loss adjusting implications from a closed factory?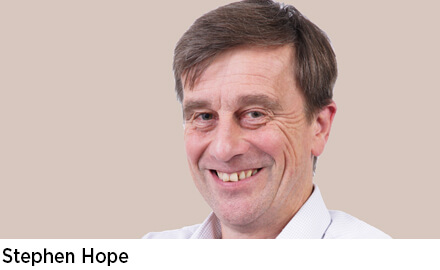 Stephen Hope, Sedgwick: Factories by their very definition are a place where goods are manufactured or assembled. Machinery left idle, and places of work left empty or maintaining only a skeleton of staff, can increase certain risks, whereas other risks may be diminished.
Inactive machinery or plant has a reduced risk attaching to operational activities such as machinery breakdown, operator error and the like. Risks associated with occupation may however increase, such as the potential for theft, malicious damage or even delayed discovery of water leakage or weather-related issues.
A significant increased risk attaches to start-up of previously idle machinery. This is particularly the case if machines are shut down without implementing a proper care and maintenance programme, something that usually requires input from the original equipment manufacturer. The potentially increased risks of unforeseen events occurring, include perils such as fire and machinery breakdown.
Policies often contain conditions including requirements attached to re-start procedures, maintenance of idle plant, and occupation. These requirements are often included as warranties, with requirements to notify insurers for certain changes in risk, such as when premises are unoccupied. Warranties operate as conditions precedent to liability and are investigated and considered during the loss adjustment process.
IAN: What are the major risks regarding payments and D&O to consider if a factory closes?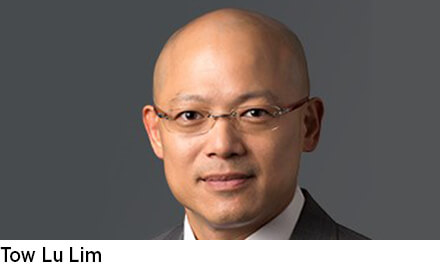 Tow Lu Lim, Mayer Brown: Despite a temporary closure, the factory may still need to pay rent and other expenses. Depending on the terms of the lease, there may be some rent reduction or relief. The company may wish to consider negotiations with the landlord.
Factories operate on tight cash flow and are dependent on customers to make timely payments and suppliers to allow for credit periods. If a customer is unable to make payment on time, it is likely to have a knock-on effect on the factory's ability to pay its suppliers. A voluntary closure of a factory doesn't allow a party to rely on "force majeure" or "frustration" to re-negotiate the terms of payment.
Adding to cash flow issues, lenders may also invoke provisions demanding for early repayment of loans or precluding future lending. From the lender's perspective, it is not desirous to liquidate a borrower because the recovery rate for unsecured creditor is rather low. The better course of action is to negotiate with the lender on repayment terms or peruse restructuring of the business.
A business also needs to assess its cash flow and liquidity – whether it has sufficient resources to tie it over the closure period. Check the terms of any outstanding loan agreements to see if a temporary closure will trigger an event of default. If it does, it's advisable to check with the lender to see if any arrangements can be made.
Should the financial position deteriorate drastically for factory owners, directors will be required to consider the interests of creditors where if company is doubtfully solvent or is on the verge of insolvency directors who knowingly carry on the company's business with intent to defraud creditors will be personally responsible for all or any part of the company's debts.
They should be mindful of their duties and compliance with company law when the company encounters financial difficulties or a real risk of insolvency. The D&O market should be mindful of the possibility of such claims against directors.
MORE FROM: Market View
Leaders from Crawford, PartnerRe and Swiss Re reflect on two tumultuous years.

Hill Dickinson, Markel and the Standard Club on the risks and outlook for Asia's marine market.