Chubb's McNamee on adaption, risks in Asia
July 30 2020 by Yvonne Lau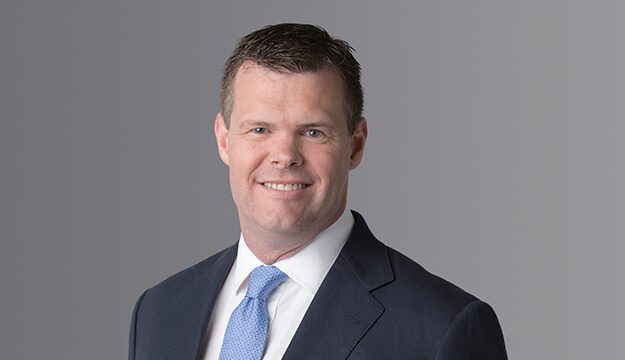 Economies and societies across Asia Pacific are now dealing with fresh waves of Covid-19 outbreaks.
In the past week, Hong Kong, Australia and India have all recorded record-high daily tallies of Covid cases.
Hong Kong is undergoing a third wave of infection, and marked a consecutive week of triple-digit cases. Australia facing a renewed outbreak concentrated in Melbourne; it recorded its highest-ever daily tally of 532 cases. Meanwhile, India's total infections have reached 1.4 million — with a record high of 50,000 cases in one day.
In May, Chubb's group chief executive Evan Greenberg forecasted an overall global market loss of "US$100 billion or greater" from Covid-19.
Given this scenario, InsuranceAsia News (IAN) spoke with Paul McNamee, Chubb's regional president of Asia Pacific, and senior vice president of Chubb Group, to gauge his thoughts on what the pandemic has meant for Asian P&C and business in general.
Despite the immense challenges now and to come, which saw the company as a whole fall to a loss of US$331 million in the second quarter, McNamee remains bullish on Asian opportunities and potential. He explained the new risks ahead in the post-pandemic world — including dealing with the economic fallout, a rethinking of business interruption and a greater business need for carefully calibrated cyber risk programmes.
Sydney-based McNamee looks after the general management, general insurance operations and business lines in the region — including the 13 markets of Australia, China, Hong Kong, Indonesia, Macau, Malaysia, New Zealand, Philippines, Singapore, South Korea, Taiwan, Thailand and Vietnam.
InsuranceAsia News (IAN): Which P&C lines in Asia will be most affected by Covid-19? 
McNamee: There are multiple angles to this. First and foremost, it's an event which is expected to give rise to significant losses affecting the liabilities of insurers across the globe. Claims are to be expected across many lines of business including travel insurance, casualty, property and business interruption, trade credit and professional lines.
The frequency and severity of these claims are either amplified or managed effectively through various policy wordings, government intervention, the application of government stimulus and other macroeconomic and geopolitical influences. This will play out over time.
Insurers will also be affected on the asset side of the balance sheet as the ongoing economic fallout from the pandemic realises itself around the world's financial markets. We have already seen some insurers in Asia Pacific raise capital and this is likely to continue. Those which are diverse in product and distribution, with robust ERM structures and conservative investment strategies, will be well placed to be effective and relevant to their markets in the new reality.
IAN: How do you see SMEs reacting to insurance purchases after the crisis?
McNamee: With most businesses being SMEs in each of the countries in the Asia Pacific, understandably, they were the most impacted by the government movement control restrictions caused by the pandemic. From our experience, we have observed that SME clients are looking to retain their existing levels of coverage as they focus their attention on rebuilding their business post-pandemic.
At Chubb, each SME client renewal is analysed on a case by case basis. We are also looking at how we can help those segments of the community most affected through enhanced coverage, instalment programmes in addition to the financial support provided by the Chubb Foundation around the world.
IAN: How will Asia's insurance market fare in a post-pandemic world? What are the new challenges looming ahead? 
McNamee: Asia will undoubtedly continue to be a strategic growth region for the world's economy despite the experience of the Covid-19 pandemic. The region is rich in natural resources, food supply and water. It continues to urbanise and modernise, bringing wealth to the rising middle class. It's digitally advanced, has strong financial systems and prudent oversight, more so than in previous times of crises.
The rise and influence of the region's larger economies are still expected to spawn opportunities for the region's developing nations. None of this is new and I don't see it being dislocated due to the pandemic. The region is also tremendously resilient given the experiences of previous pandemics, frequent natural disasters and economic crises.
Having said this, the challenges for the general insurance industry are clear. Covid-19 has demonstrated that our customers face significant unseen risks which are, by and large, not covered through business interruption and other lines of coverage. However, the risk to our customers remains. Insurers and governments must work together to create solutions for each nation's businesses, in risk sharing and funding partnerships.
The just-in-time global supply chains pre-Covid-19 will likely give way to on-shoring or re-shoring initiatives. Companies re-setting their supply chains will need to consider a host of risk management issues that will require not only risk engineers but specialty insurance to prepare for the next pandemic or climate change event.
As social distancing becomes the norm, the accelerated digital transformation which businesses are forced to undertake will require a carefully calibrated cyber programme. This will help mitigate against bad actors who see the opportunity to strike, especially against SMEs. The latter do not have the wherewithal to withstand cyber attacks unlike the multinationals which invest in more robust cyber protection programmes.
Return to work and/or work from home are options which employers face that may bring additional duty of care responsibilities. The challenges of the risk of infection at work and/or a cyber incident while working from home make the development of solutions to protect employees viable in a post-pandemic world.
These challenges are risks that provide opportunities for innovative companies like Chubb to help bring certainty to an uncertain world.
IAN: How has Chubb managed the pandemic across its Asia business? What lessons has Chubb learned for the future? 
McNamee: Like most companies, Covid-19 was a major shock to our system. But the long game we have been playing through our investments in the region have paid off. For example, our Chubb Business Services in the Philippines which supports the claims, business processing and customer services for some of the countries in the region, remained up and running despite the prolonged lockdown in the country.
Although we experienced an influx of calls and emails, our investment in setting up Chubb Business Services, the use of technology and the team's resourcefulness and can-do attitude saved the day.
As a management team, we responded rapidly by communicating and reporting more frequently to ensure the safety of our employees. We also moved swiftly so that our service to our customers remained seamless. In addition, we quickly evaluated the impact across our businesses while working on strategies to preserve our portfolios. Our underwriting discipline, attention to detail, financial resilience and deep client engagement across the region have, in no small measure, helped us get through to the other side.
Though Covid-19 has demonstrated that black swan events will likely be more frequent in the future, some fundamentals which are integral to Chubb's DNA will serve us into the future — our geographic, product and channel diversity, which brings stability to our business. We see constraints and contingencies as opportunities to show our mettle and agility. We push the boundaries of our craft beyond protection to the prevention of loss. And finally, we are laser-focused on our customers.
Partner Content
Digital transformation is at the heart of bridging protection gap and removing bottlenecks for farm cover in China and India.

Underwriter Victoria Soo and Senior Risk Analyst Daryl Soh on how credit insurance helps finance infrastructure projects and other ESG investments.