Axis' Les Loh: Asia's reinsurance market should "stand on its own"
November 5 2020 by Andrew Tjaardstra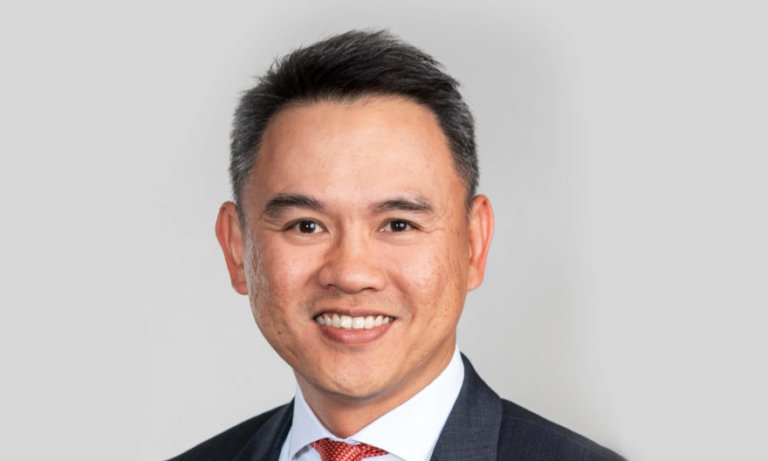 In an unprecedented year, it has been a challenging time for the Asian (re)insurance community – including for its leaders.
InsuranceAsia News (IAN) recently spoke with Les Loh, Axis Re's president of Asia Pacific, who gave his thoughts on the upcoming renewals, coping with the Covid-19 pandemic as a leader and the firm's plans for 2021. He argues that for reinsurers to thrive in the region there needs to be changes around limits and pricing.
The Q+A interview with the Singapore-based exec is part of IAN's media coverage of SIRC 2020, which is taking place virtually this week from November 2 to November 5. IAN is an official media partner of the event.
IAN: How are you seeing January 2021's renewals shaping up in Asia?
Loh: Over the last several years, the global reinsurance market has faced significant profitability issues. The impact of Covid-19, an active windstorm season, and other external factors have shown that continuous improvement in market rates and terms is imperative this year.
Asia has an important role to play, too, in driving improvement. As the pandemic disruption has clearly demonstrated, we live in a closely connected world so the necessary action to improve the market is very relevant in Asia.
The Asian growth story has been phenomenal in the past decade and this has led to an increased in exposure and asset value. But reinsurance structures and limits remain relatively unchanged and primary rate has been lagging. Profitability has been further aggravated from catastrophe losses in recent years, further undermining the performance of treaty reinsurance.
The reinsurance market has been subsidising the emerging primary market competition for too long and this is not sustainable. To ensure long-term success for us and our clients, an alignment of interests is critical. In order to achieve sustainability and profitability, the Asian reinsurance market needs to stand on its own and we must take the necessary steps towards that goal.
These underscore the need for change in the reinsurance market, specifically in Asia. And as we enter the 1/1 renewal season, we must continue driving improvement to achieve sustainability – not just in rate, but also in structure.
IAN: What do you see as some of the potential positives from Covid-19 for the (re)insurance market in Asia?
Loh: First and foremost, my thoughts and prayers are with all those affected by this deadly virus. Though its negative effects continue to be felt, there is some comfort in seeing the silver lining.
In the Asian (re)insurance industry specifically, positive outcomes could manifest in several ways.
There has been an increase in awareness for insurance protection in both direct and reinsurance markets, which in turn heightens the rate of insurance penetration in the region. As a reinsurer, our social purpose is to help manage society's risks and the pandemic has underscored the importance of this.
There are also clearer and tighter policy wordings for (re)insurance coverage.
In addition, there has been increased adoption of technology to improve operational efficiencies. As we moved to a more virtual landscape, we rely on technologies to keep our businesses operational. At Axis, our investment in our technology ensured that we stayed connected with our clients and partners.
IAN: From a leadership perspective, what are your learnings during the pandemic and how are you adapting?
Loh: At Axis Re, our values are at the core of how we operate. Agility, collaboration, delivering on our promises [provides a] strong leadership foundation which guides us [in managing] this unprecedented challenging environment.
In our industry, relationships have always been key. When the world shifted to a virtual working environment, we relied on our technology and tools to transition seamlessly. We adapted by prioritising clear communication and continuing to operate at a high-level in delivering services to our clients and partners around the world — while keeping all employees' health and safety at top of mind.
Furthermore, we continue to fulfill our commitment to the communities where we live and work by supporting Covid relief and recovery efforts.
IAN: How did Axis Re's regional expansion plans go this year and what are you planning for 2021?
Loh: This year at Axis Re, we continued to implement our strategy, focusing on underwriting discipline, constructing a balanced portfolio and building the optimal shape of CAT curve. We're proud to be a leading global reinsurer, with the capital and scale to accelerate growth in our chosen lines – while also bringing a size and atmosphere that provides a small company experience to a client.
As we move into 2021, we'll continue to focus on maintaining strong and healthy relationships with our partners, prioritise the right structures within our property portfolio and further expand casualty and A&H lines. In keeping with our long-term commitment to the region, we are confident that we can find a strong connection between our clients' needs and our portfolio objectives.
Partner Content
Digital transformation is at the heart of bridging protection gap and removing bottlenecks for farm cover in China and India.

Underwriter Victoria Soo and Senior Risk Analyst Daryl Soh on how credit insurance helps finance infrastructure projects and other ESG investments.