Q&A: Taiping Re's Polly Ho says market to 'evolve faster than ever'
April 7 2021 by InsuranceAsia News Staff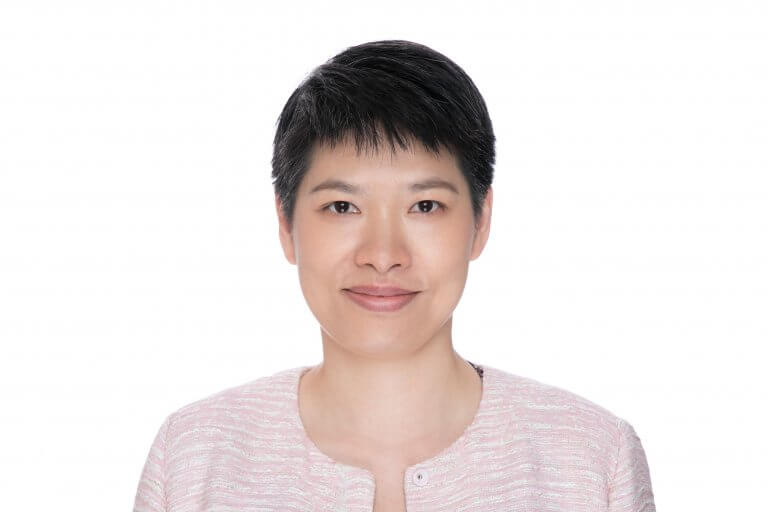 InsuranceAsia News (IAN) recently caught up with Polly Ho, the Hong Kong-based general manager at Taiping Re, to discuss how the integration of the Greater Bay Area (GBA) will present new opportunities for the reinsurance industry.
Ho, who has been with the company for over 30 years, also discussed the impact of Belt & Road Initiative (BRI) as well as the firm's strategic partnership with Ageas.
Backed by China Taiping Insurance Holdings, the reinsurer has been based in Hong Kong since 1980.
IAN: How is your Macau office helping Taiping Re explore opportunities in the rapidly growing Greater Bay Area?
Ho: In 2019, the Chinese Central Government released the Outline Development Plan for the Greater Bay Area (GBA). The Outline formulated the GBA development blueprint. Looking forward, GBA development will promote the economic diversification of Macau. It would be beneficial to the insurance industry as well.
Taiping Re set up the Macau Representative Office in 2020 as the first reinsurance operation in Macau. Our Macau Office works closely with local insurers to understand the latest government initiatives on GBA development. One example is the promotion of motor insurance for cross-border vehicles, where Taiping Re provides reinsurance cover.
This is particularly unique for China Taiping Insurance Group – where the direct insurer as well as reinsurer have a presence in Hong Kong, Macau and mainland China. Apart from this, the integration and upgrade of infrastructure in GBA also present business opportunities for us where we have participated in some key infrastructure projects in Macau. With the enhancement of cross-border connection and collaboration among various GBA cities, we would expect there are ample similar opportunities.
IAN: What is Taiping Re's growth strategy and how will the investment from Ageas help accelerate this?
Ho: Taiping Re's growth strategy focuses on building healthy and sustainable growth across market cycles. Taiping Re has established a strong client base with long-term business relationships. We will cultivate new business growth points by constantly improving our professionalism and providing value-added service to our business partners.
We are aware that the market will evolve faster than it ever has before. Therefore, we are forward looking and committed to providing reliable reinsurance solutions to our clients. To deliver our service, we have to strengthen our financial strength and expertise.
China Taiping Insurance Group has a long-term strategic partnership with Ageas. Taiping Re brought in Ageas as strategic investor last year. The transaction will strengthen Taiping Re's capital base to support its future growth, further enhance the company's global presence (especially in European markets) and facilitate its high-quality development through collaboration with Ageas. We believe such collaboration will create synergies and build up a strong win-win partnership.
Moreover, we expect Ageas to bring in expertise in areas such as international market knowledge, risk management, and corporate governance. Through shared experiences and resources, we will further enhance our capability to meet the challenges in a dynamic market.
IAN: What is the firm's approach to South-East Asia and has the pandemic affected these plans?
Ho: The Asian insurance market is recognised as a market with high growth potential.  As an Asia-based global reinsurer, Asia is our core market. We will solidify our leading advantage in Hong Kong and Macau and increase the expansion of high-quality business in other regions of Asia. As countries in South-East Asia vary in terms of business landscape, risk exposure and market development, it is important to have clear market segmentation.
We will strengthen our involvement in those markets that we are acquainted with and have good business connections. Covid-19 had a big impact on global economy and business activity. Hopefully, with vaccine rollouts and actions taken by governments to promote the economy, the situation will improve in the near future.
Basically, our strategic initiatives were not affected by the pandemic. We can see the reinsurance market has been tightening up. However, due to the current situation of Covid-19 around the world, there are still many uncertainties for the insurance market. Therefore, we remain cautious with our underwriting and continue to focus on the profitability of the business over the long term.
Besides, as the pandemic is changing consumers' perspectives, expectations and future needs when it comes to insurance products, we will work closely with business partners to get a better understanding of consumers' concerns so as to deliver solutions and services that meet these fast-involving needs.
IAN: What unique role can a Hong Kong-based reinsurer play in supporting the Belt & Road Initiative?
Ho: The Belt & Road Initiative (BRI) provides new impetus to the global economy and opens up a wide range of opportunities to the insurance industry. The fundamental aspect of the initiative is "connectivity" and Hong Kong could act as a key link in this regard. Hong Kong as an international financial centre possesses core strengths, such as a free economy with a simple tax regime; unfettered capital flow; and a sound legal and regulatory framework.
Moreover, it has a unique position as the gateway to mainland China and overseas. Infrastructure development is a key driver of the BRI. The Asian Development Bank estimated that about US$1.7 trillion per year would be needed for infrastructure investment in Asia until 2030.
However, while there are mega projects involved, it is clear that there are also exposures in various areas, for example, physical damage, political risk and liability. Therefore, in order to secure the implementation of those projects, appropriate (re)insurance arrangements to mitigate or share the associated risks are crucial. With Hong Kong's core strengths and unique position, Hong Kong-based reinsurers are well positioned to fill these gaps in the supply of risk management know-how and reinsurance solution under the BRI.
The Hong Kong Insurance Authority has also taken an active role in facilitating Hong Kong-based reinsurers in exploring those BRI-related opportunities. Measures such as tax relief and regulatory facilitation — the mutual equivalence recognition under C-ROSS, setting up the HK Specialty Risk Consortium are good examples — have been put in place. Capturing the business opportunities arising from the BRI also plays a key role in Taiping Re's strategy.
With our state-owned background, over four decades of professional experience in international markets and cross-border licenses with a global service support network, Taiping Re is well positioned to provide professional reinsurance service to our clients and help them manage and transfer the complex risks presented by this initiative.
Partner Content
Digital transformation is at the heart of bridging protection gap and removing bottlenecks for farm cover in China and India.

Underwriter Victoria Soo and Senior Risk Analyst Daryl Soh on how credit insurance helps finance infrastructure projects and other ESG investments.