Asia "key" as Hyperion adds to war chest
October 2 2020 by Nick Ferguson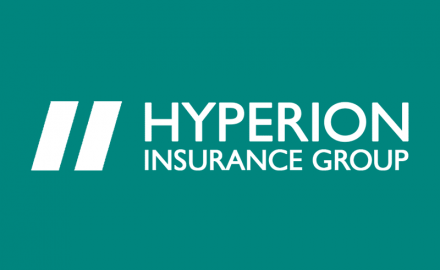 Hyperion could be lining up more deals in Asia after signing an agreement with private equity firm Hg that will provide it with up to US$1.5 billion for further expansion.
The investment came about during another deal Hyperion was working on with Hg — the US$1 billion acquisition of A-Plan, a UK personal and commercial lines insurance broker — when Hyperion's leadership and the team at the private equity firm had a meeting of minds.
"We are a balanced group with a global reach and our Asian region is key to that." Jose Manuel Gonzalez, Howden Broking Group
"During our conversations on A-Plan Group it was clear that Hg and Hyperion share an understanding of what building a business to last means for employees and clients," said Hyperion chief executive David Howden in a statement.
The fresh capital will mostly be contributed by Hg but will also come from an additional debt raise and existing resources. It will be used to accelerate growth through selective acquisitions and investments in data and technology.
"We are a balanced group with a global reach and our Asian region is key to that," Jose Manuel Gonzalez, chief executive of Howden Broking Group told InsuranceAsia News. "We have invested significantly over the past 10 years and have experienced impressive growth as a result. Our focus has been to put great talent together with technology, as well as partnering with culturally aligned businesses who can help us expand and deepen our expertise."
APAC opportunity
The group's investment in growth has taken on a new significance in the wake of Aon's acquisition of Willis Towers Watson, which is expected to close in the first half of 2021, and Marsh's acquisition of JLT last year.
This consolidation at the top of the industry has created an opportunity for an independent broker with strong regional capabilities to fill the gap.
"Our acquisition of A-Plan Group in the UK is a good example of how we'll use the new investment from Hg to take leading specialist positions in our key markets and provide a credible alternative for clients in a shrinking broker market," says Gonzalez. "We will continue to invest selectively in our Asian region."
In August, Hyperion's reinsurance broking arm RKH Reinsurance Brokers (to be renamed Howden Reinsurance Brokers) built out its treaty reinsurance business in the region through the hire of Steve Warwick and his team from RFIB in Hong Kong. Tao Han is also set to join the team in Hong Kong later this year (from Aon Reinsurance) to lead the Greater China treaty business.
The firm's global MGA Dual, which has a presence in Australia, Hong Kong and Singapore, secured its first ever APAC acquisition earlier this year.

Last year, through its Howden broking unit, the group bought Kuala Lumpur-headquartered Malene Insurance Brokers and in Thailand acquired Maxi, doubling the size of Howden's footprint in the country and creating a top 10 Thai broker.
Even before all this activity had filtered through to the bottom line, Hyperion generated £138 million (US$107 million) of revenue in Asia Pacific — already more than its home market in the UK — and it is clear that the region will play a central role in the group's growth.
Howden's Asia footprint also includes offices in Hong Kong, India, Indonesia, the Philippines and Korea.
And the firm's global MGA Dual, which has a presence in Australia, Hong Kong, New Zealand and Singapore, secured its first ever APAC acquisition earlier this year by buying a controlling stake in New Zealand's International Underwriting Agencies.
Hg
The investment from Hg values Hyperion at roughly US$5 billion. The company's employees will continue to be the biggest shareholder group, with more than 1,000 individuals owning shares, while Hg comes in alongside existing investors General Atlantic and Caisse de Depot et Placement du Quebec.
The deal is yet another example of how some (re)insurance companies have managed to forge transformative deals even despite the challenging business conditions.
"Our investments in technology have meant that we have been able to take advantage of a gap when other brokers hadn't yet got up and running," says Gonzales. "During Covid we have concluded a number of very important deals, including the largest in our history."
He added: "So although, of course, we miss doing business in person, we will not let this stop us from providing for clients. This time has shown that a more flexible way of working is not only possible, but is also welcomed by many of our teams across the business."
Hg specialises in technology investments and its expertise will help the Hyperion businesses to further develop their digital advantage.
Indeed, the transformation that Hg has overseen at A-Plan is a demonstration of the value that the investment firm can add — and why it is so closely aligned with Howden's own direction.
Since 2015, Hg has helped A-Plan to lead a shift from a branch-based model to a national business with industry-leading data and analytics capabilities through investment in a new cloud IT broking platform, as well as a significant M&A programme and investment in talent.
This willingness to invest aggressively in technology and growth is clearly a good match and this approach could also reap dividends in Asia.
Partner Content
Does your international programme need certainty, higher policy accuracy and faster issuance?

The year 2021 will be critical for insurers to ensure they are ready for new regulations set to arrive in 2023.