Asia helps boost Zurich's profits to highest level since 2010
February 14 2020 by Andrew Tjaardstra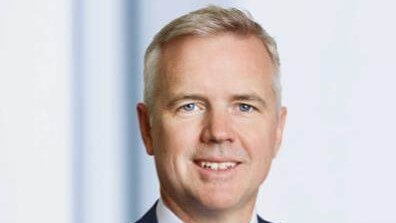 Zurich, which has a large business in Asia Pacific, posted a 16% rise in 2019 business operating profit as it benefited from an improved business mix, lower volatility and cost savings.
Pre-tax profits were US$5.3 billion, Europe's fifth-largest insurer said, while net profit rose 12% to its highest level since 2010. In Asia pre-tax profits climbed 62% to US$440 million from US$271 million in 2018, while gross written premiums climbed 7% to US$3.03 billion (overall GWP increased 6% to US$34.2 billion).
Jack Howell, Zurich Asia Pacific chief executive, commented: "Asia Pacific has delivered a substantial business operating profit (BOP) and premium growth. BOP was US$440 million, driven by strong underlying business performance and contribution from OnePath life's business."
Howell (pictured) added: "The gross written premiums (GWP) for the P&C business exceeded US$3 billion reflecting Zurich's strong focus to grow the business in Asia Pacific. The annual premium equivalent (APE) from Zurich's life business in Asia Pacific was US$268 million as it expanded distribution channels, launched new products and made significant improvements to customer satisfaction."
It has been a turnaround story for global chief executive Mario Greco after he joined when the insurer was in some trouble.
He has continued expansion in Asia-Pacific. Its latest deal was in Indonesia for 80% of P&C insurer Adira. The deal came shortly after Greco unveiled a new three-year growth plan for the company, targeting a return on equity of more than 14% and earnings per share growth of at least 5%.
Growing the business in South-East Asia will remain a key strategic priority for the group, with the stake in Adira an important part of that long-term goal.
Group insurance premiums rose 4% on average last year after a 2% increase in 2018, Zurich's financial director chief George Quinn said on a media call.
Zurich's overall combined ratio strengthened to 96.4%.
The insurer also said it is unlikely to take a significant hit from the coronavirus outbreak in China, though the epidemic could lead to a drop-off in premium volumes for travel and business interruption insurance, Quinn said.