Zurich's Jack Howell on M&A, Covid-19 and WFH
April 16 2020 by Andrew Tjaardstra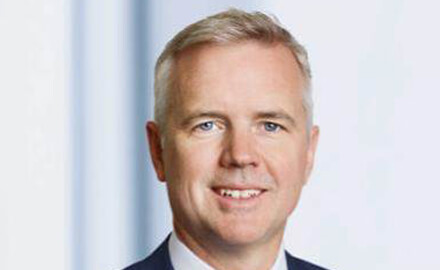 InsuranceAsia News discussed Zurich's performance in 2019, the implications of Covid-19, working-from-home (WFH) and what we can expect this year with Jack Howell, Zurich's Asia Pacific chief executive.
Howell has been in the Hong Kong-based role since September 2016; he became a Zurich group executive committee member the following month.
InsuranceAsia News (IAN): How is Covid-19 impacting the market?
Howell: Customers buy insurance for times like these. They want to know that there is a strong financial institution backing them up when they are in need.
The impact of Covid-19, in particular, has been mixed. Some businesses have seen an impact on sales due to changing consumer behaviour. The best example is travel insurance. In addition, some of our face-to-face distributors are having difficulty meeting with customers because of social distancing.
There are, however, some businesses that are performing better than others. Direct business, for example in Japan, continues to see strong growth. Also, we are seeing stronger demand for health and wellness protection products, as you might expect.
The situation is fluid and the pandemic will have a varied impact across countries.
Each economy has its own unique challenges at this time and it's good to have a diversified business to help navigate these challenging times.
IAN: How has Zurich been adapting to Covid-19 in the region?
Howell: We were the first region to experience and manage the Covid-19 outbreak and our teams have been able to adapt quickly and responsibly. Since the beginning, we have been proactive in protecting our people and offices, and ensuring business operations continue to be served in the best way possible. We were early adopters of work-from-home (WFH).
We are fortunate that our investments in technology has enabled WFH effectively. In a recent employee survey, almost everyone agreed that they could work effectively and productively from home. From the beginning, we put the safety of our employees as our top priority, understanding that we cannot serve our customers if our employees are not safe.
Of course, it is more challenging in some markets than others especially where internet access is not as stable or operations are not as electronically-based. In Malaysia we've had to boost our WFH capabilities by providing 4G hot spots to a number of employees and procuring laptops and larger monitors. For some markets we have gone so far as to offer better furniture for our employees to use at home, recognising that many of us do not have proper workstations in our houses.
We have also been helping our brokers and IFAs service our customers digitally such as providing them with virtual training in lieu of face-to-face meetings.
At the end of the day, we believe that Covid-19 will accelerate a change of behaviour in how we work and interact with our customers. Employees will behave differently and customers will demand different services. Expectations are changing and how insurers respond to them is key.
IAN: How did the firm perform in Asia Pacific last year? 
Howell: 2019 was a very good year for Zurich. Globally we recorded our highest profit since 2010 and in the region we saw continued progress against our strategic priorities with strong growth in top line and profits.
Specifically, our Japanese operation – which makes up a significant portion of our Asia Pacific book – went from strength to strength. The P&C business is the largest direct business in the group and has established itself as a successful alternative for Japanese consumers. The life business in Japan surpassed one million customers this year and both continue to do well.
In Australia, the completion of the acquisition of OnePath has strengthened our life proposition substantially. This deal included a 20-year bancassurance agreement with ANZ and allowed us to engage with up to six million new customers.
We are also excited about the acquisition of Adira Insurance, becoming the largest foreign P&C player in Indonesia. Indonesia is a key part of our overall Asia-Pacific growth strategy given its young population and tremendous growth potential.
In Malaysia, we signed an exclusive 15-year bancassurance and bancatakaful partnership agreement with Alliance Bank Malaysia and its subsidiary Alliance Islamic Bank. We also continue to expand our takaful offerings through partnerships with companies like Mydin.
Meanwhile in Hong Kong – in support of the government's scheme to make private healthcare accessible to many more people in Hong Kong – we launched our Voluntary Health Insurance Scheme (VHIS). We have also recently received approval for our new life company.
IAN: What can we expect from Zurich in 2020?
Howell: As a group we will have to navigate the positives and negatives.
We are looking to boost specific lines of business such as our life protection products in Hong Kong where we see opportunities for growth. We also continue to explore options to enter the Chinese market, if we can find the right partner.
In Australia we are building a new office in North Sydney – close to our existing one – which we expect to complete in 2020/21.
Zurich's business and financials remain strong and we are adequately capitalised. As we take on the Covid-19 challenges, we see opportunities to be flexible, permanently change our business for the better, and proactively adapt to changes in consumer expectations.