Zurich targets Asia growth
November 29 2019 by Nick Ferguson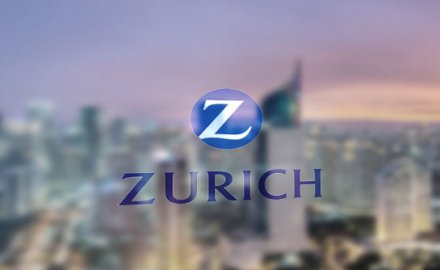 After three years of cost cutting, Zurich marked a return to ambitious growth mode this week by finally completing the acquisition of an 80% stake in Adira in Indonesia.
The Swiss insurer first agreed to buy the stake from Bank Danamon and another investor for US$414 million more than a year ago, but it has taken until now to get the deal over the line. The transaction includes two separate long-term strategic cooperation agreements with Danamon and Adira Dinamika Multi Finance.
The deal comes shortly after chief executive Mario Greco unveiled a new three-year growth plan for the company, targeting a return on equity of more than 14% and earnings per share growth of at least 5%. Growing the business in South-East Asia will remain a key strategic priority for the group, with the stake in Adira an important part of that long-term goal.
"Indonesia's growing economy, rapidly expanding middle class and low insurance penetration present great opportunities," said Jack Howell, Zurich's chief executive of Asia Pacific. "The acquisition of Adira Insurance is a good illustration of our strategy of achieving positions of scale in attractive growth markets and strengthening our distribution channels."
Danamon, which owned 90% of the company, will retain the remaining 20% stake in accordance with Indonesia's recently re-affirmed 80% foreign ownership cap — it has technically always been 80%, but was widely ignored until a new law came into force last year.
Zurich says the deal will make it Indonesia's biggest foreign property-casualty insurer, ahead of Mitsui Sumitomo's local unit. Most of the joint ventures in Indonesia are focused on the life side.
Indonesia is by far the biggest economy in South-East Asia and its general insurance market is growing strongly. Premiums in the first 10 months of 2019 were US$12.1 billion, up 7% compared to the same period in 2018, when the total annual premium pool was US$13.5 billion.
Adira is growing even faster. According to Danamon's annual report, it recorded total premiums of Rp2.7 trillion (US$190 million) in 2018, a 15% increase compared to the previous year, driven by double-digit growth in both the motor and non-motor portfolios. Zurich cites a figure of US$170.4 million for Adira's gross written premiums in 2018.
The company has 34 outlets across 31 cities in Indonesia and manages 8.4 million active policies for both conventional and sharia-based insurance products for personal and corporate clients.
Growth strategy
Greco took over as Zurich's CEO in 2016 saying that he would not chase top-line growth and would instead focus on cutting costs and optimising the company's portfolio and geographic footprint.
"Our performance over the past three years shows that our strategy is working." Mario Greco, Zurich
In Asia, this led to the sale of the Singapore life insurance business to Singapore Life in 2018 and a focus on commercial business. But despite keeping tight hold of the purse strings, Greco has been willing to make opportunistic acquisitions for the rights assets, particularly in Asia Pacific. In addition to the Adira deal, he also paid US$2.1 billion for ANZ's Australian life insurance business in 2017 – a deal completed earlier this year.
Shareholders certainly like the new approach. The company's share price has doubled since its low point in 2016.
"Our performance over the past three years shows that our strategy is working," said Greco earlier this month as part of the new strategy announcement. "Our rapid progress is reflected in a total shareholder return of 96% since the start of 2016. We have made Zurich simpler, more agile and efficient, and strengthened the foundations for our long-term success."
The company is still not targeting a top-line growth figure, as such, but it has committed to at least maintaining the prior year's growth and it no longer has a target for cutting costs.
In Asia, although Adira's business is growing at a good pace, its addition to the group will not have much effect on the growth rate of the existing portfolio — as it's roughly in line with the group's regional trend growth.
Asia-Pacific premiums were up 12% in dollar terms to US$2.28 billion during the first nine months of 2019, driven by growth in Australia, Japan and Malaysia, where it signed a 15-year distribution agreement to provide insurance products through Alliance Bank.
Although Zurich isn't likely to be involved in any major regional acquisitions in Asia, it may still have its eye on one-off targets that can offer the kind of capital-light, focused opportunity that fits with its more disciplined strategy under Greco. Watch this space.