Zurich promotes Penny Seach in Hong Kong
November 4 2019 by Andrew Tjaardstra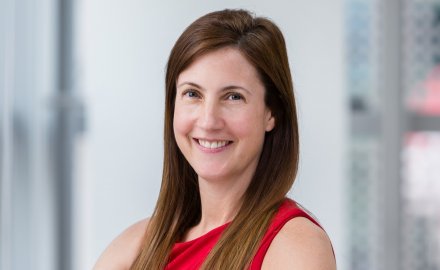 Penny Seach, Zurich's head of commercial insurance and chief underwriting officer for Hong Kong, and regional head of casualty, has become the Swiss firm's chief executive for general insurance, Hong Kong
Seach (pictured) takes on the role in addition to her underwriting and head of casualty roles. Seach will lead the firm's strategic plan for the Special Administrative Region which will be centered on "customer focus, innovation and simplification."
In addition, Geoffrey Au, former head of risk at Asia Pacific, and currently chief officer – life for Hong Kong, has become chief executive – life, Zurich Hong Kong.
Both Au and Seach report to Eric Hui, chief executive, Zurich Insurance (Hong Kong). Hui will now focus on business initiatives and Greater China developments, in addition to new partnership and venture opportunities, as well as prospects from the One Belt One Road Initiative and Greater Bay Area.
In a further change Anthony Seeto, head of customer, distribution and market development, Zurich Hong Kong commercial has become head of commercial insurance, Zurich for Hong Kong Zurich.
Seeto will report to Seach with a matrix report to Chris Waterman, head of commercial lines, Asia Pacific.
A spokesperson for Zurich told InsuranceAsia News: "The new Hong Kong business structure will allow us to optimise growth, increase agility, and maximise synergies across our Hong Kong business. It will also bring greater clarity and focus, allowing us to be more responsive to changes in the market."
The changes were effective from November 1.