Zurich extends flood resilience alliance until 2023
July 5 2018 by InsuranceAsia News Staff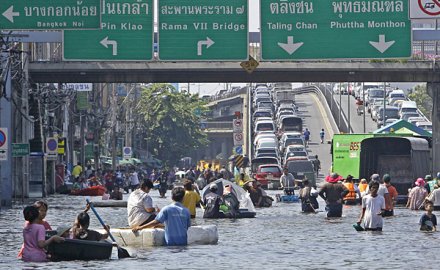 Zurich has extended the multi-sector alliance between NGOs, academia and its own risk management specialists for a further five years.
Since 2013, the alliance has focused on shifting from the traditional emphasis on post-event recovery to pre-event resilience, with projects in more than 110 communities in nine countries.
Objectives for the next five-year period will be generating US$1 billion in additional funding for flood resilience; encouraging effective public policy in support of flood resilience; developing sound practices and policy support for flood resilience; and measurably enhancing flood resilience in vulnerable communities across the world.
"Floods affect more people globally than any other type of natural hazard and cause some of the largest economic, social and humanitarian losses," said Linda Freiner, Zurich's group head of sustainability. "We can help customers and communities reduce the devastating impacts of floods — even before a flood hits — and build resilience to this disaster."
Alliance members aim to achieve the financial target by rolling out best-practice community programmes to prove the value of resilience-building and encourage various stakeholders to invest in resilience.
The NGOs involved are Concern Worldwide, the International Federation of the Red Cross and Red Crescent Societies (IFRC), Mercy Corps, Plan International and Practical Action as well as research partners International Institute for Applied Systems and Analysis (IIASA), the London School of Economics and the Institute for Social and Environmental Transition-International (ISET).