ZhongAn makes H1 profit in turnaround
August 27 2019 by Andrew Tjaardstra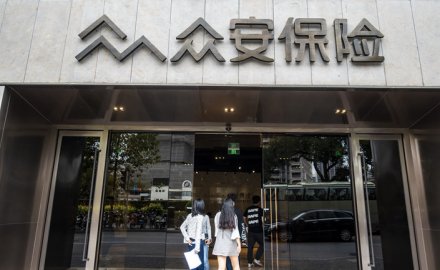 ZhongAn Online recorded a 14.5% increase in gross written premium of Rmb5.9 billion (US$830 million), representing a 14.5% increase year-on-year and made a profit of Rmb94.5 million (US$13.2 million).
The underwriting loss was slashed by 43.3% to Rmb490 million, while the company recorded Rmb757.9 million in investment income – a 118.3% increase compared with same time last year.
Losses across 2018 were Rmb1.8 billion (US$268 million).
The underwriting business improved significantly with combined ratio down by 15.7 percentage points year-on-year to 108.3%, while its operating expense ratio down by 25.4 percentage points.
Xing Jiang, chief executive of ZhongAn Online, said: "Thanks to the prudent decisions made under our dual-engine strategy of insurance and technology, we focused on developing our core business when scaling down lower underwriting quality businesses, and to continue enhancing business structure. We shall continue to further improve our cost-effectiveness through technology and innovation, and achieve steady high-quality growth in business."
ZhongAn Online's consumer finance and motor products contributed Rmb1.7 billion and Rmb582.5 million in premium, representing 16.8% and 25.8% year-on-year growth respectively. The "lifestyle consumption ecosystem" was the major growth driver, generating Rmb1.4 billion in premium, up 81.8% compared with same period last year. The performance can be attributed to the strengthened partnership between the company and Ant Financial.
The company's health programme generated a total of Rmb1.4 billion in premium in the first half while it  scaled down the group business to focus on its personal clinic policy series which grew 49.3% to Rmb1.2 billion in premium. In July this year, ZhongAn Online obtained a license for an internet hospital in Hainan to connect insurance with medical services.
Francis Tang, chief financial officer of ZhongAn Online, said: "In the first half of the year, we have actively adjusted our business portfolio in order to optimise our business structure. In that sense, we have greatly scaled down business segments with lower satisfactory underwriting business indicators and focused on core insurtech business."
ZhongAn provides services to 348 million users, 58% of which are aged 35 or below.