Zhong An posts large loss as premiums soar
March 26 2019 by Andrew Tjaardstra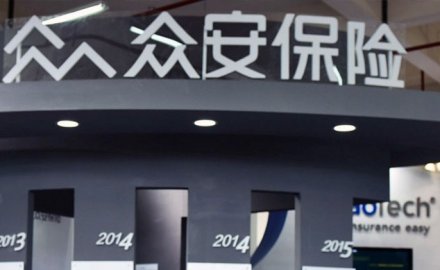 Gross written premiums climbed a huge 89% in 2018 to Rmb11.3 billion (US$1.68 billion) at Zhong An Online, however losses were Rmb1.8 billion (US$268 million) compared with a Rmb996 million loss in 2017.
The insurer, listed on the Hong Kong Stock exchange, was hit by a combined operating ratio of 120.9% (albeit a 12 percentage point improvement over 2017), an investment loss which it blamed on the global economic slowdown and increased investment in its ZhongAn Information and Technology Services business.
Growth was particularly strong in the non-motor sector and it now controls 31% of the online non-motor sector in China. The insurer said premium revenue growth from health, consumer finance and its motor ecosystems was 225.3%.
The insurer said it provides services for over 400 million people and 56% of its customers are under 35.
The firm said it is moving towards more high-quality growth with a greater focus on profitability, leveraging technology and big data.
Jin Chen, co-chief excutive of ZhongAn Online, said: "Despite complicated macroeconomic environment and intensified competition across the industry, ZhongAn Online still managed to achieve solid growth, thanks to our dedication to the dual-engine strategy of "Insurance + Technology."
Chen added: "We're disrupting insurance with our technology, and by exporting our technical knowhow and a proven business model developed and refined during the past few years. We shall focus on developing businesses with potential, such as health, consumer finance and auto ecosystems, to realise high-quality growth. In addition, we will continue to collaborate with leading internet platforms to further improve our underwriting business indicators and combined ratio."
Zhong An's shares have struggled since IPO'ing in 2017 and are now valued at HK$27.05 compared with HK$59.7 at the time of the IPO.