'You guys aren't helping'
June 17 2016 by Nick Ferguson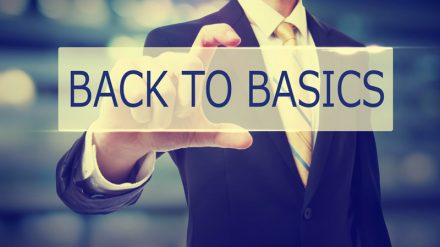 At a conference that focused on disruptive innovation, insurance buyers complained this week that the industry in Asia is still not getting the basics right.
Speaking at the IIS Global Insurance Forum in Singapore, a panel of risk managers who control in the region of US$200 million to US$400 million of insurance spend dispensed some harsh realities for the assembled insurers.
"You guys aren't helping," said Franck Baron, group general manager for risk management and insurance at International SOS. "The way you describe your products and the way you transact the products is not a very efficient process; it's not sufficiently agile to respond to our needs."
Companies are increasingly operating in an intangible and fast-moving environment with a risk profile that is evolving on a day-to-day basis, argued Baron, but the insurance industry is still not structured in a way that can respond to these needs efficiently or effectively.
"The way we are supposed to report information in terms of risk data is just poor," he said. "There is still a lot to do, but the burden is not just on your shoulders — it's also up to us to make it happen."
Part of the problem is a lack of engagement in Asia between senior corporate executives and insurers. While bankers might typically spend multiple hours each month with a CEO, insurance is not valued in the same way. Making it a relevant financial protection tool for organisations is one of the objectives of the Pan Asia Risk and Insurance Management Association, of which Baron is also the chairman.
But insurers still need to get the basics right. Supaporn Chatchaisaeng, head of insurance at Charoen Pokphand, complained about insurers' response to the Thai floods in 2011, when the company's claims were rejected and the matter ended up in court. Many companies had even worse experiences.
"In the corporate insurance world we are still struggling to get policies issued in time," said Baron. "Often, the moment of truth is not whether my wording is going to respond to the claim, but whether I'm even going to get my wording before the actual loss."
Such criticisms strike at the heart of why the insurance industry is right to be worried about disruption — many of their customers are only too willing to consider other ways of transferring their risk.
Indeed, the reality for many organisations is that only a small proportion of risk exposures are financed through the insurance industry. The remainder is self-insured, in a sense. Companies are aware of the risks they are facing, but have not transferred them off their balance sheets.
Another specific problem in Asia is the lack of talent, which means that even for the risks that are financed by the insurance industry, the majority are not placed through Asia.
"We are still missing the right level of expertise and talent to make it happen," said Baron. "It's a sad fact that when you want to place sophisticated products — cyber, for example — the insurers are usually telling you they need to refer to someone in New York, Bermuda, London, Frankfurt or Paris."
Saurabh Verma, chief insurance officer at Reliance Industries, complained of similar problems within the Indian market, despite the entrance of international insurers. "It's a mindset issue," he said. "The new insurance companies that have come into the Indian market are not really willing to look at large corporate risks. The moment the risk gets complicated or becomes large, they defer to their deciding authorities. So if I want a quick solution, I will go straight to somebody in London or another international market."
Too often, insurers view innovation as a defensive strategy to maintain or increase their market share. To get it right, they will need to adopt a more customer-focused approach to innovation.