Axa XL appoints head of Asia and Europe
June 9 2020 by Andrew Tjaardstra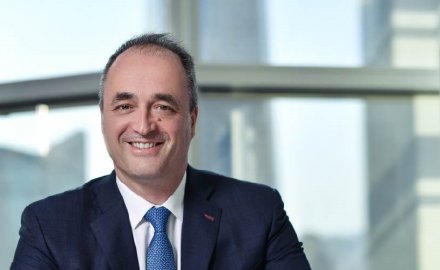 Xavier Veyry, chief executive of Axa China, chairman of Axa Tianping in China and Axa General Insurance in Korea, has been promoted from his role as chief executive for Asia and Europe at Axa XL.
InsuranceAsia News understands Veyry (pictured) will keep his China and Korea chairmanships but step down from his role as chief executive of Axa China "later this year" to lead Axa XL's Asia & Europe business from Dublin, subject to regulatory approval.
Veyry will join Axa XL's newly configured leadership team, reporting to global chief executive Scott Gunter – who is also interim Eurasia chief executive. He will oversee the firm's extensive operations across the two continents (excluding the UK).
Over a 24-year career at Axa, Veyry has held several chief executive and leadership positions across 12 countries in the Middle East, Asia and Europe.
Veyry joins Axa XL after building Axa's healthcare practice in the Middle East and led the transformation of Axa Global Direct, which brought together Axa's direct insurance subsidiaries serving around five million customers globally.
Most recently, Veyry oversaw the process towards full ownership of Axa Tianping.
Scott Gunter said: "[Veyry's] extensive international experience positions him ideally to lead Axa XL's business across Asia & Europe. When we think about Asia and Europe in terms of a business unit, we know that it's incredibly diverse in terms of economies, business and culture."
Gunter took over from long serving chief executive Greg Hendrick last year. Hendrick has recently been linked in the media with a potential private equity backed insurance start-up.
Hong Kong-based Gordon Watson, chief executive of Axa Asia – who oversees Axa's China operations, commented: "I would like to thank [Veyry] for his superb leadership while in China. I'm delighted he will continue to support the growth of the Axa Group in China as chairman of Axa Tianping and through his directorship at ICBC-Axa."