Vivek Nath promoted at Willis Towers Watson
April 24 2020 by Yvonne Lau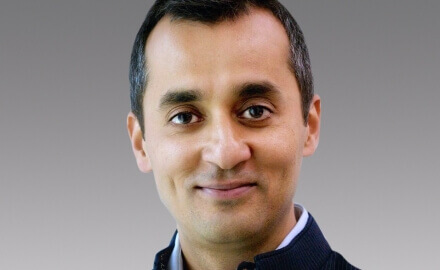 Vivek Nath, who is head of South Asia for Willis Towers Watson (WTW), has been appointed head of corporate risk broking (CRB) for South and South-East Asia but will relinquish his role as country leader for Singapore.
In Nath's new role, he will collaborate with WTW country and CRB leaders in ten markets across Asean, including India, to "strengthen its portfolio of businesses, advance strategic initiatives and enhance relationships across key client segments and insurers to drive profitable growth."
Nath (pictured) has been with the broker for 14 years. According to his LinkedIn profile, he has also served as the company's managing director for India and Malaysia during his tenure. Prior to WTW, he was a senior consultant for advisory firm PwC.
Leng Leng Ng is taking over as WTW's country leader for Singapore in addition to her role as head of CRB in Singapore.
Ng will remain based in Singapore and work together with WTW business unit leaders to develop a strategic sales and client management strategy. She has been with the broker since September 2017.
Prior to WTW, Ng was with Aon Risk Solutions from 2012 to 2017 in senior broking and client service management positions. From 2008 to 2012, she was AGCS' broker relationship manager and head of market management. She began her career at Marsh in 2003, where she served as a senior broker until 2007.
Scott Burnett, head of Asia and head of CRB Asia for WTW, reaffirmed that South Asian markets, inclusive of Singapore, continue to be key markets for WTW's Asia portfolio — markets where they see "significant opportunities for strategic growth."
Willis Towers Watson has been busy developing its CRB team. Late last year, the broker appointed Luke Ware as country leader for Indonesia, who reports to Nath.
The WTW CRB team has 700 employees across Asia, a company spokesperson confirmed to InsuranceAsia News.