World Bank's influence over Asia's nat cat cover grows
February 12 2020 by Yvonne Lau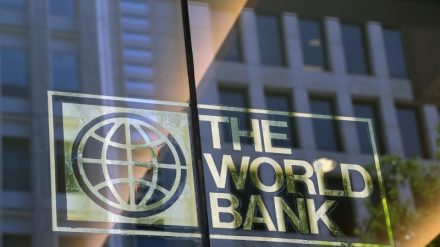 It has been well established that emerging Asia is severely underinsured. The region is highly vulnerable and exposed to natural perils and their associated human and economic costs.
Over the last five decades, Asia has has accounted for 50% of the world's economic losses due to natural disasters, a value that tallies to US$1.3 trillion, according to figures from the Monetary Authority of Singapore (MAS).
The World Bank plays an intermediary role – transferring risk to private reinsurers in a pooled risk scheme, which include majors Hannover Re, NewRe (a subsidiary of Munich Re) and Swiss Re.

In recent years, multilateral institution the World Bank, headquartered in Washington and made up of five organisations, has been leveraging its influence to work as a conduit between governments and private sectors in Asia. This veritably means tie-ups with (re)insurance markets to help mitigate nat cat and climate risk.
Low income Asia
In its latest move, the World Bank has teamed up with the governments of Japan and Singapore to develop a natural catastrophe protection programme for low-income Asian countries, to be launched this spring.
Myanmar and Laos will be the programme's first participants and pay a combined US$20 million to protect public infrastructure such as bridges and piers. The bank will provide damage evaluation, payout calculation and satellite imagery support.
Indeed, sovereign solutions in collaboration with the World Bank – coverage schemes whereby the state is the policyholder – have been a primary fixture in this scene. In August 2017, the Philippines launched their 'subnational catastrophe risk insurance programme', which marked the bank's first reinsurance agreement with a state agency, and their first local currency catastrophe risk transaction.
Under this programme, the Philippines' Government Service Insurance System (GSIS) insures local provinces against typhoon damage – by holding US$100 million in protection and utilising parametric payouts. The World Bank plays an intermediary role – transferring risk to private reinsurers in a pooled risk scheme, which include majors Hannover Re, NewRe (a subsidiary of Munich Re) and Swiss Re.
Vincent Eck, head of public sector solutions Asia Pacific at Swiss Re, told InsuranceAsia News (IAN): "Asia is a diverse region… and the differing levels of risk awareness can affect the efficacy of risk transfer programmes. Working closely with the World Bank and governments, the industry can raise awareness about the value proposition of (re)insurance as a cost-effective disaster risk financing vehicle, enabling risk mitigation and quicker recovery."
The bank has also fostered insurance-linked securities (ILS) movements in Asia. Late 2019 saw the World Bank's issuance of two catastrophe bonds on the Singapore Exchange (SGX), insuring the Philippines against losses from earthquakes and tropical cyclones for three years.
The World Bank's 'capital at risk' notes programme facilitates these bond issuances transfers risk from developing economies to capital markets. Major reinsurers again played a role in acting as joint structuring agents – Swiss Re and Munich Re both took on these roles.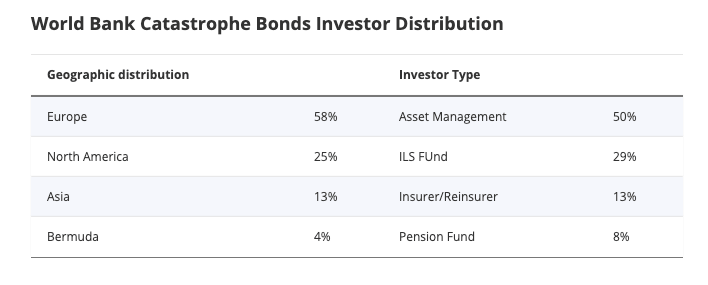 Source: The World Bank
The South East Asian Disaster Risk Insurance Facility (Seadrif), an Asean3+ initiative, is another innovative measure working in partnership with the World Bank.
Eck explains: "[It] connects a pan-Asean risk pool to insurance, [which is] a huge positive step forward in helping this diverse region enhance its resilience. For instance, Swiss Re is supporting the implementation of Seadrif in the development of solutions… with risk expertise, catastrophe risk modelling and innovation."
Other World Bank initiatives also allow smaller entities like individuals and households to access disaster financing through index-based insurance and catastrophe risk transfer – projects related to the bank's Global Index Insurance Facility (GIIF) and International Finance Corporation (IFC) allow for this.
Timely
The role of the World Bank in the region is only likely to grow.
Eck commented: "The World Bank's longstanding relationship with national governments has been instrumental in bridging government interests with (re)insurance expertise to enhance [Asia's] preparedness for adverse events."
As a warming planet changes the risk dynamics of emerging Asia, partnerships between multilaterals, the public sector and private sector – insurers and reinsurers – will be key in safeguarding this booming region.