Winnie Wong leads Asia Insurance's diversification
October 10 2019 by Andrew Tjaardstra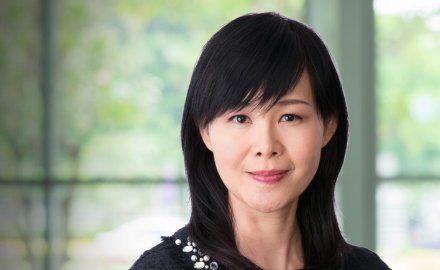 Hong Kong-headquartered Asia Insurance, founded in 1959, is branching out from its traditional broker and agency roots by backing a Hong Kong direct digital start-up.
The firm has a majority stake in start-up Avo which has been granted the first P&C virtual license in the Special Administrative Region; when fully up and running it is likely to focus on products such as health and travel insurance.
Asia Insurance chief executive Winnie Wong has long recognised the need to have another offering and this will give the firm a differentiation with a potential low cost base. Asia Insurance has been focused on SME, corporate and specialist lines and with direct clients making up less than 5% of its business; it has also established an extensive regional network with offices in Macau and Taiwan.
Avo is set to be another attempt by investors to cut out brokers and agents in the Hong Kong insurance chain and follows several other attempts by the likes of Bowtie, which is concentrating on health (for now), and Blue which is for life insurance.
Asia Insurance owns 51% of the firm with the remaining 49% under the ownership by Zhang Lei, founder and chief executive of investment firm Hillhouse Capital. Lei is no stranger to digital investments in Hong Kong as Hillhouse Capital is an in investor in Blue which is part owned by Aviva.
The aim is to tap artificial intelligence and use big data and deep learning to conduct more accurate risk profiling and pricing.
Wong (pictured) commented: "Avo is a younger brand and more appealing to millennials and young professionals, while Asia Insurance is an established brand. The two will have different market positioning."
She added: "The above factors gave us strong reasons to establish a different company and brand to achieve the most desired outcome."
Meanwhile the regulator is keen to embrace more digital initiatives from the insurance community after Bowtie was granted a similar license in December last year. 
Clement Cheung, chief executive of Hong Kong's Insurance Authority, commented: "The first non-life virtual insurer authorised under Fast Track is a local company, whose strategic focus is providing innovative and customer-centric products, like health and travel insurance, for under-served segments through bespoke digital distribution channels without the involvement of intermediaries."
He added: "The authorisation of new virtual insurers under Fast Track encourages and facilitates wider applications of insurtech in Hong Kong. Insurtech provides the opportunity for both consumers and the industry to improve the customer experience, enhance inclusiveness, build a sustainable fintech ecosystem, reduce the compliance burden and induce greater supervisory efficiency."
Given the political and economic climate it is arguably a difficult time for a new launch and like many in the city and those that travel there from across the world, Asia Insurance will be hoping that when by the time Avo is fully up and running Hong Kong has returned nearer to a state of normality.