Will political risk abate in 2020 as focus falls on WTO?
December 9 2019 by Andrew Tjaardstra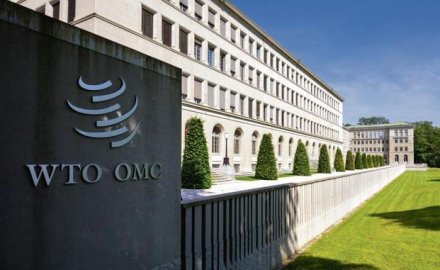 Political turbulence is stuck in a state of 'new normal'.
Here are a few of the challenges: Brexit is still unresolved, the China-US trade spat is rumbling on, there are looming mass December strikes in France, a US impeachment trial, restless and determined Hong Kong protesters and several landmark disputes unresolved at the World Trade Organisation (WTO).
With a UK election later this week, another US tariff deadline on billions of dollars of Chinese goods on December 15 and several imminent decisions at the WTO related to the global body's authority over trade disputes, the next few weeks could signal if 2020 could bring more harmonious politics and a friendlier investor environment.
Don't bet on it. Brexit still has many tricky acts to come; US president Donald Trump likely has at least another 13 months in office; China has little interest in appeasing Hong Kong's protesters, while political uncertainty is taking its toll on key European hubs, including France and Germany, where Chancellor Angela Merkel is having a tough time keeping her fragile coalition together.
The WTO's dispute settlement system is under attack by the US; the US believes it goes beyond its intended remit – this could place many trade disputes into limbo with the EU worried an essential tool of the WTO is under threat; from December 11 the WTO's Appellate Court will stop hearing disputes – meaning disputes might be resolved on a bilateral rather multilateral basis; expect much agonised debate in Geneva and capitals across the globe over the next few weeks.
As a result of the turmoil, more companies are experiencing political risk claims.
The protests, for example, mean Hong Kong's insurers will be paying out tens of millions of US dollars this year for property insurance that encompass SRCC (strikes, riots and civil commotion) cover; the MTR alone has had over HK$100 million (US$12.8 million) of damage to recoup after being repeatedly targeted.
Currency transfer restrictions and trade sanctions are also rising up the business risk agenda.
Disruption of international trade was considered the most significant risk in Asia Pacific according to Willis Towers Watson's Political Risk Survey; 70% of the respondents cited trade sanctions as a key concern.
Patrick Rozario, managing director for Moore Hong Kong, told InsuranceAsia News in August: "We hope greater clarity to some of the situations – hopefully by the end of this year – can mean businesses can plan with more certainty which will foster a healthier economic environment." The quote is just as relevant today.
In another complex dispute, UK prime minister Boris Johnson and UK's parliament managed to pass a UK-EU Brexit withdrawal deal through parliament only for Johnson to call a general election as a result of a disagreement over the timetable; even a Conservative majority at the UK election this week could lead to years of political wrangling – especially as no fewer than 27 parliaments will have to approve a future UK-EU trade deal.
2020 market outlook
On the plus side, despite the political turbulence and an economic slowdown – including in global trade, Moody's believes the 2020 outlook for the global P&C market is stable; this includes solid capitalisation and upward pricing trends. However, these factors are tempered by increasing claims costs and low investment yields, which will continue to constrain profit margins.
Moody's also expects reinsurance pricing to increase; they will come in response to significant losses on 2017/18 catastrophes, and risk and return readjustment by reinsurers and alternative capital investors. Reinsurance price rises are limited mainly to loss-affected property exposures with smaller increases in other lines.
Many reinsurers believe further increases are needed on Florida and Japanese business as risk adjusted returns are not meeting return hurdles.
Despite the severe catastrophes of recent years, leading Japanese P&C groups will likely remain profitable and well capitalised into 2020 based on sound reinsurance programmes. In China, P&C premiums are expected to grow in the low teens, with expansion into non-motor lines such as health, agricultural and liability insurance offsetting pressures of motor pricing liberalisation.
For Australia, where July 1 renewals are usually larger, Michael Eberhardt, general manager Australian Branch and head of P&C Australasia at Hannover Re, told InsuranceAsia News: "We would expect risk adjusted flat for loss free programs and rate increases for loss affected programs, so overall some increase. We don't anticipate decreases. On the direct and facultative side, particularly D&O continues to harden, while so does commercial property."
Despite the huge challenges, insurance and reinsurance is still the fundamental rock that global economic, and arguably political (within reason), stability relies upon.