India's FDI broking boost
September 2 2019 by Andrew Tjaardstra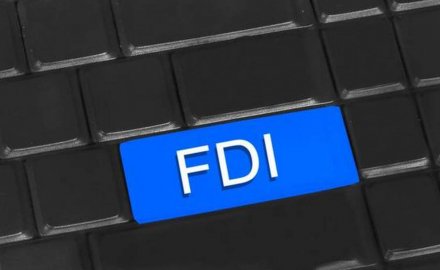 Luckily for India passing reforms through parliament have become a lot speedier process than in the past; it has just increased the threshold for foreign direct investment to 100%, from 49%, for the country's 368 direct brokers, 60 composite brokers and five reinsurance brokers.
Last time India made a similar position it took over seven years to amend the foreign direct investment cap in Indian insurers from 26% to 49%; this time it was a smooth process from the last budget announcement.
Foreign brokers are already keen to expand. In March, Marsh raised its shareholding in its India joint venture to 49% from 26%, while in May, Gallagher took an undisclosed in Edelweiss Insurance Brokers. Other brokers such as Willis Towers Watson and Howden, owned by Hyperion, are also already in the market.
Alex Moczarski, chairman of Marsh & McLennan Companies International, commented: "As companies in India look to expand both domestically and into international markets, they need the very best risk and insurance advice to help them navigate an increasingly complex global risk landscape."
Patrick Gallagher, chairman, president and chief executive of Gallagher, commnented: "[Edelweiss Insurance Brokers] presents an exciting opportunity to expand Gallagher's commercial insurance footprint in India, in keeping with our growth strategy to invest in market-leading businesses that broaden our specialist capabilities and diversify our geographic presence."
India is one of Asia's key emerging markets and the long term potential in the country is clear.
Fitch notes: "We believe increased international involvement, particularly from developed markets, will contribute positively to the development of distribution networks, use of technology in distribution as well as bring in expertise in areas such as marketing and client-servicing. Fitch also expects the proposal, once implemented, to boost M&A in the fragmented insurance intermediary market over the medium term."
Despite pressure to the economy, the long term prospects of India are good: around 600 million people in India are under the age of 25. In addition insurance should be rather more immune to the slowdown given low penetration rates, the ability to save costs through technology and a number of significant bancassurance partnerships signed in recent months.
However not everyone was happy about the FDI decision. The Insurance Brokers Association of India (Issued the following statement to India's regulator: "An online survey of brokers was conducted where a slight majority (51%) were against FDI being increased and a significant minority (49%) were in favour."
However the government has other ideas. Piyush Goyal, India's commerce and industry minister, said: "We are notifying 100% foreign direct investment in insurance intermediaries and and MoF would soon start discussion at an appropriate time about reviewing the FDI in the overall insurance sector."
There are plenty of opportunities in India as the economy becomes more sophisticated and the hundreds of millions of young people reach working age; just be prepared for some bumps in the road.
For more on broking M&A in Asia see here.