Will Asia's insurers follow Axa's lead on coal?
December 4 2019 by Yvonne Lau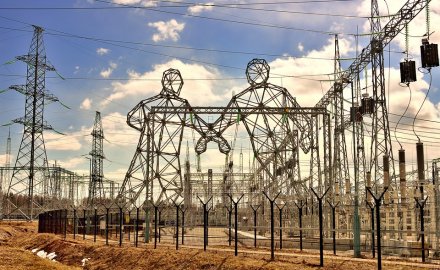 Axa's recent pledge to exit coal on a global basis by 2040, and 2030 for Europe and OECD markets – which includes Australia, Japan, New Zealand and South Korea, is the latest insurer signalling commitments toward a low-carbon economy.
The divestment alone would cost the coal industry an estimated US$666 million, according to the Global Coal Exit List; the decision is in line with client trends, and a tightening regulatory environment, as coal use fell sharply in the US and Europe this year.
The number of players retreating from coal cover has more than doubled over the last 12 months.
European-headquartered firms have been leading the way – Allianz, Axa, Generali, Swiss Re and Zurich round up the top five in NGO coalition Unfriend Coal's annual report card. And for the first time, US firms – Chubb and Axis Capital have announced restrictions. For Asia-headquartered firms, Japan's Sompo and Tokio Marine were the only two firms to break the rankings' top ten.
There are further signs of movement in Asia; Ping An has pledged to reduce coal investments by 30% before 2030; and outlined criteria for coal underwriting and investment, while South Korea's DB Insurance declared an impending exit from coal investments this week, on December 3, the first private financial institution in the country to do so; details and implementation are to be finalised.
In Australia, IAG, QBE and Suncorp have promised to exit coal underwriting by 2023, 2025 and 2030 respectively; but the country is a leader in coal production and exports, providing 75% of its products to Japan, China and South Korea alone, while IAG has been criticised for its lack of clarity over its fossil fuel investment exposure.
The details of each firm's policy is important to examine as some pay less attention to diversified companies with large coal operations, while others support lignite coal and make exclusions for reinsurance or asset management.
Asia impact
Asia is the world's largest coal-producing region; as of July, Asia has 1,607 coal power projects or 65% of those in operation; and 784 projects or 80% of those under construction or in the pipeline, are located in Asia, Peter Bosshard, coordinator at Unfriend Coal, told InsuranceAsia News.
Western insurers pulling back from risk coverage leaves an opportunity for for Asian players.
Nicholas Sykes, partner at Clyde & Co Clasis (Singapore), noted to InsuranceAsia News: "Asian-headquartered insurers, such as those in China, Korea and India, are likely to have an appetite to provide the capacity previously provided by European insurers. In Asia, there is minimal pressure on the industry to divest from coal."
For major western players, the focus is on their coal policy's global dimension and it remains to be seen how the policy will be implemented across Asia business lines. Representatives from Axa and Chubb declined to comment for this article.
Skyes added: "How quickly the region will ultimately divest from coal might depend upon the price and availability of renewable energy – which is currently decreasing and expected shortly to be cheaper than energy produced from coal. China might be one to watch in this respect, as the region's current largest producer of wind energy."
Changing climate
Severe weather events in Asia hit insurers with significant losses in the last 24 months – in 2018, Asia accounted for US$18.4 billion (from a total US$80 billion) of natural catastrophe insured losses. The climate risks associated with the storms have been the catalyst for greater awareness – but it is too early to tell whether that will translate into sustained and impactful low-carbon commitments from governments and private players – especially in a slowing economic environment.
Indeed, the Intergovernmental Panel on Climate Change (IPCC) has stated that if warming is to be contained within a 1.5 degrees centigrade threshold since pre-industrial times, none of the projects under way should be built.
As Bosshard concluded: "Given the strong concentration of coal power and the huge potential of renewable energy in Asia, the active participation of Asian insurers in the low-carbon transition is critical."