Will Asia's markets hum in 2020?
January 6 2020 by Andrew Tjaardstra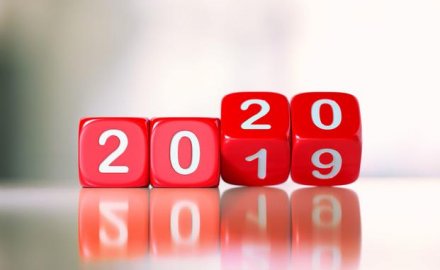 Despite the increasingly volatile political and economic outlook, Asia remains a solid bet for insurance and reinsurance growth this year.
Within the next 12 months, Asian economies will become larger than the rest of the world in terms of purchasing power parity for the first time since the 19th century, according to the World Economic Forum.
This will help drive expected global GDP of 2.4% this year, up from 2.2% in 2019, according to the Economist Intelligence Unit.
While 2019 was a tricky time for many Asian economies – particularly Hong Kong, Singapore and South Korea – the region is blessed with improving infrastructure and telecoms connectivity, a growing middle class, a large underinsurance gap and increasingly sophisticated regulatory and financial systems.
The market also has high caliber salespeople: for example, in Hong Kong, agents and brokers spotted an opportunity to sell more products to locals as the number of visitors decreased from China.
"Supportive policies, a widening protection gap and a growing middle class in most Asian economies, provide sound fundamentals." Frank Yuen, Moody's
Meanwhile, in a world being defined by protectionism and nationalism, countries across Asia, including China, are further opening up their markets to foreign investment.
Resilience
Moody's has said that resilient premium growth and strong solvency ratios underpin the Asia Pacific outlook.
At the same time, pressure remains in the form of low interest rates and rising asset risks, driving some negative outlooks.
"Supportive policies, a widening protection gap and a growing middle class in most Asian economies, provide sound fundamentals for resilient premium growth even as economic growth slows across the region," commented Frank Yuen, a Moody's vice president and senior analyst.
He cautioned: "Nevertheless, we are seeing slower growth in some of the more mature markets, such as Australia, Japan, Korea and Taiwan, amid a shift in insurers' product mix, intense competition and regulatory scrutiny on sales practices."
In China where, in 2020, Swiss Re's Sigma report has stated that P&C premiums are forecast to grow by 9% and life premiums by 11%; this compares with expected global growth of around 3%.
Life premium growth continues to outpace GDP growth in most developing markets in the region. In China, demand for protection-type policies will be supported by increasing needs for health and retirement and regulations that discourage savings products with high guaranteed rates.
Meanwhile, expect P&C personal lines such as travel, motor and household to carry on increasing as the middle class expands; also expect businesses to continue investing and growing in the region to tap this potential.
Countries such as Cambodia, Myanmar and Vietnam have a long way to grow and provide more reasons to be optimistic.
While there will be many economic and political shocks this year, expect Asia's growth engine to keep humming.