Where next for Hong Kong's insurtech mini-boom?
November 11 2019 by Yvonne Lau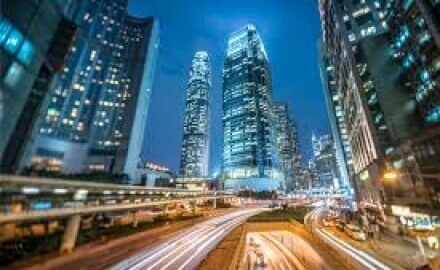 Hong Kong has seen an array of investment into insurtech over the last 24 months meaning it is potentially becoming sink or swim time for many.
At Blue, Hong Kong's first digital life insurer backed by heavyweights Aviva, Tencent and Hillhouse, so far – its critical illness and term life products have seen the most popularity, but the firm expects sales figures to evolve.
Charles Hung, chief executive of Blue, told InsuranceAsia News: "The industry needs revolution and the consumers need alternatives. Direct digital penetration in Hong Kong is less than 1%."
In October, under the Insurance Authority's (IA) Fast Track scheme, Avo, backed by Asia Insurance, became the first to be granted a virtual general license. Last December Bowtie was the first to receive a virtual life license.
Local start-ups Wesurance and OneDegree also focus on a digital-only approach.
Speaking at Hong Kong Fintech Week on November 7, Clement Cheung, the IA's chief executive asserted a lighter touch regulatory approach, saying that the IA must not stifle market innovation or lose sight of insurtech facilitation.
The room for growth, scale and development is immense: McKinsey estimates that artificial intelligence (AI) adoption alone could mean an annual value of US$1.1 trillion for the global market – applying AI's functions of machine and deep learning and natural language processing to serve risk, operations and sales efficiencies.
We have already seen legacy insurers and digital players utilise drones and apps for speedy claims inspection, chatbots and e-claims for better customer experience and wearables for improved premium calculations.
Seasonal Life's aggregating software allows advisors and brokers, through the use of a single platform, to search and compare products.
Meanwhile, a Hong Kong broker Apex has also expanded into the insurtech space through the launch of a VHIS aggregator. 
"End-to-end wholesale industry disruption is potentially difficult, whereas it is very viable to disrupt one aspect of the value chain, whether in claims, distribution or other areas," noted Karim Hirji, senior vice-president and managing director at Intact Ventures, the venture capital arm of Canada's largest P&C player; Intact Ventures is looking to invest in Asian start-ups that can improve P&C value chains.
Already some Hong Kong firms have pioneered blockchain for claims.
The world's 13th largest insurance market looks poised to increasingly tap into insurtech – as players from the regulator to the private sector and new digital incumbents – continue to buy-in.
However, with such a low penetration rate and still stiff competition from agents, IFAs and brokers – there is a huge amount of hard work ahead.