Where are Asia's insurtechs?
February 2 2018 by Nick Ferguson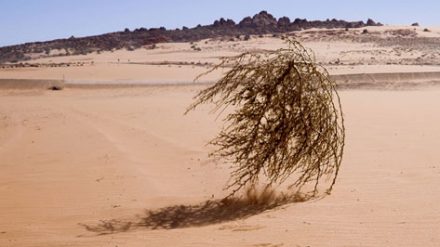 It is sometimes argued that Asia's "legacy-free" marketplace gives insurtech startups an advantage over their peers in mature, developed economies. So where are they all?
Of the 1,500 insurtech startups worldwide, according to an estimate by Willis Towers Watson, there are just 100 in Asia or roughly 7% of the total. The region makes up a bigger share of total global investment funding for insurtechs at 15%, but the vast majority of that is the US$2.4 billion of capital raised by ZhongAn.
And as we have said before, ZhongAn isn't exactly a disruptive startup exploiting China's legacy-free market. It was co-founded by Ping An, the world's biggest insurer.
Nevertheless, Mark Hvidsten, deputy chairman at Willis Towers Watson, argued recently that emerging-market insurtechs do indeed have an advantage over their peers in North America and Europe.
"Disruption in these markets is frequently limited by a combination of domestic regulation, consumer acquisition costs, market penetration, capacity and legacy infrastructure constraints," Hvidsten wrote in an article. "The Asian, South American and African markets, however, are less encumbered by legacy processes, providing insurtechs with a relatively greater opportunity to compete with fewer barriers to entry."
That is true, at least in part, but it doesn't explain why the reality is so different.
Asia's relative lack of startups has at least three main causes. First, the obvious: existing demand for insurance in the region is just far lower than in developed markets — you can't disrupt a market that doesn't exist. Second, access to capital is much lower, particularly compared to the US, where venture funding is extremely sophisticated. Finally, the legal and regulatory environment is much less welcoming for startups and increasingly favours incumbents.
Countries in the region are trying to address some of these challenges.
For example, Singapore's financial regulator launched a regulatory sandbox in 2016 to provide a conducive space for industry players to test their innovations within controlled boundaries, and it committed to relaxing legal and regulatory requirements to support experimentation. Malaysia has also set up a similar mechanism.
While demand might be low, the high penetration of mobile internet in many parts of Asia does at least mean that the infrastructure is in place for the distribution of insurtech solutions.
"Where legacy infrastructure has not existed previously, modern technology is increasingly supporting the provision and growth of these insurance products that should help facilitate economic growth and improve standards of living," said Hvidsten.
However, the lack of capital means that established insurers are often the only game in town when it comes to investing in startups and insurance technology. Just last week, for example, Munich Re announced the formation of an insurance unit in Beijing that will develop tech-focused solutions in China, including real-time insurance, location-based personal insurance coverage, blockchain-related technologies and internet of things projects.
"The insurance world has become digital and customers expect to engage in a different way," said Christoph Hoch, Munich Re CEO for Greater China. "As China is spearheading these developments, it seemed a natural next step for Munich Re — as a leading creator of technology-based insurance solutions — to launch the new Smart Thinking entity."
Several insurers have launched similar centres in Singapore during the past few years, though it remains to be seen how successful any of them will be at disrupting their own businesses.
The advantage of a venture capital-backed system of innovation is that investors with the appropriate risk appetite are the ones taking the chances — and this is much more likely to produce genuinely disruptive ideas. Even so, insurers and reinsurers are of course absolutely right to invest in innovation, and they may even succeed. Incumbency carries great advantages.
However, Hvidsten sees a very rosy future for Asian startups and a bleak one for the traditional players: "Emerging Asia, in the early stages of growth and development, may effectively serve as an incubator for insurtechs that ultimately transform more developed markets currently controlled by traditional incumbents," he concluded.
For that to happen, Asia will need to see a radical increase in demand for insurance, a surge in capital available to startups and sweeping changes to the regulatory environment. That seems like a tall order.